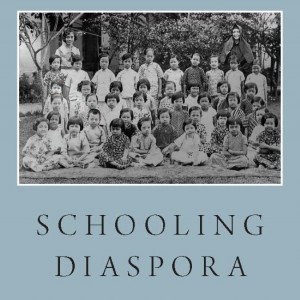 Karen Teoh, associate professor of history at Stonehill College, recently presented her book Schooling Diaspora at the Yale University MacMillan Center.
Teoh was invited by Yale's Council on East Asian Studies (CEAS). Her presentation encouraged scholarly conversation with an internationally renowned community of academics and researchers.
Schooling Diaspora: Women, Education, and the Overseas Chinese in British Malaya and Singapore was published by an imprint of the Oxford University Press in 2017.
"This book tells the rich and little-known story of the first girls' schools in colonial Southeast Asia, which were founded by missionaries and ethnic Chinese community leaders," Teoh said. "It grows out of 11 years of research, fieldwork and interviews, drawing from previously untapped sources in multiple languages and countries."
Teoh's lecture was part of "50 Years of Co-Education and 150 Years of Women at Yale", a celebration of the university's 50th anniversary of the matriculation of women in Yale College and the 150th anniversary of the first female students at the university who came to study at the School of Art when it opened in 1869.