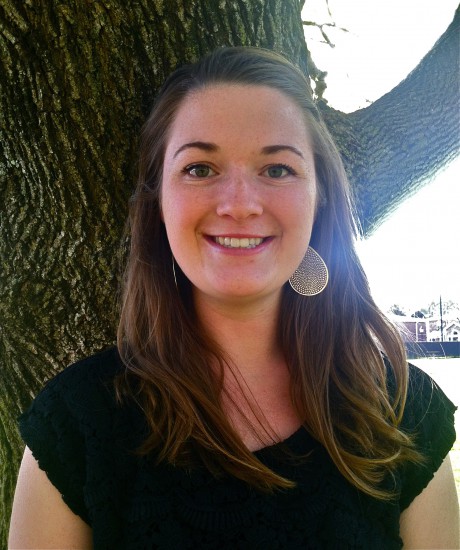 Abby Bongaarts '15 will be spending her junior year some 4,000 miles away from Stonehill, studying in Munich, Germany after recently earning a prestigious DAAD Undergraduate Scholarship, which is the German equivalent of the Fulbright Program in America. Bongaarts will be studying at the University of Munich through the Wayne State Junior Year in Munich study abroad program, taking history, literature and culture classes in German.
During her time in Munich, she will also take advantage of the many readily accessible archives in the area as she furthers her senior thesis research on environmental policy during the Nazi regime.
"I am looking forward to improving my German and exploring the rest of Germany and Europe as well," says Bongaarts, who is the second Stonehill student to earn a DAAD Scholarship in the past three years (Haleigh Wallace '12 received a DAAD Scholarship in 2010).
"Since I will be there for a full year, I will be able to really immerse myself in German culture while still having time to visit other places," Bongaarts adds.
A history and interdisciplinary studies major, with a focus on German studies, Bongaarts is a member of the Moreau Honors Program and is also a Shields Merit Scholar.
This past semester she has worked with Professor and Chair of the History Department Kevin Spicer, C.S.C., assisting with his research on Catholic-Jewish relations in Germany from 1918-1945 as part of a Learning Community Seminar he teaches.
"Abby's knowledge of the German language has allowed her to conduct research for a monograph study I am writing by examining German propaganda newspapers of the National Socialist period," says Fr. Spicer.
"I am so very pleased that the DAAD recognized Abby's intellectual gifts by awarding her this extremely competitive scholarship. Abby represents the very best of our Stonehill students. Her curiosity for learning, her thirst for knowledge, and her keen analytical skills will certainly take her far," adds Fr. Spicer.
Aside from her studies, Bongaarts is an active member of the Stonehill community, serving as a resident assistant, student ambassador, writing tutor, and writing fellow. She also worked as an intern last spring in the Archives & Special Collections Department, cataloguing photos from the Stanley Bauman Photo Collection.
DAAD is the largest German support organization in the field of international academic co-operation. A private, federally- and state-funded, self-governing national agency of the institutions of higher education in Germany, it represents 365 German higher education institutions.
The DAAD Undergraduate Scholarship program supports study aboard opportunities in Germany and at German universities for third and fourth-year students. A selection committee is comprised of academics and international experts. Bongaarts will also receive a monthly stipend while studying in Germany, plus additional funds to help defray travel and research expenses.
Bongaarts credits Professor Spicer along with Assistant Professor of History Amy Houston, Associate Professor and Chair of the Foreign Languages Department John Golden, and the Office of International Programs for their assistance throughout the challenging DAAD application process.
"Without their guidance and suggestions for my project proposal, I don't think my application would have been successful."
Bongaarts is a native of St. Louis Park, Minnesota.