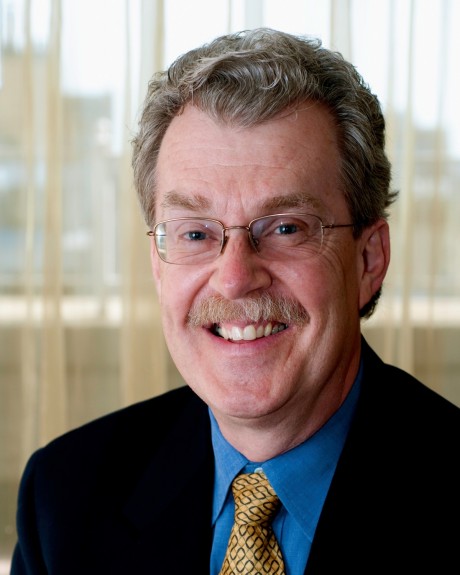 The John Templeton Foundation has awarded Stonehill a $200,000 two-year grant to explore the significance of randomness in the natural world and its intersection—or lack thereof—with divine action.
Titled Abraham's Dice: Chance and Providence in the Monotheistic Traditions, the grant will result in a collection of essays by some of the world's most renowned scholars on the topic and an international conference on campus, launching Stonehill into the national conversation about science and religion.
Is God In Control?
"Virtually all physicists agree now that there is unpredictability and randomness in the natural world, and this runs counter to the traditional idea that God is in careful control of everything," explains the grant's principal investigator Professor Karl Giberson, who is a scholar of science and religion.
"This project will explore the traditional Christian idea that God acts in a world with a divine plan in place — fully knowledgeable of what is happening — in light of what we know about the world being genuinely random."
Religion and Randomness
Giberson, along with project advisors John Lanci, professor of religious studies, and Maria Curtin, professor of chemistry, and student assistant Ben Carroll '15, will study the Christian tradition — and dip into other Abrahamic faiths, which include Judaism and Islam, to see how thinkers across the centuries have responded to perceived randomness in the natural order, as their generation understood it.
Through this project, these Stonehill scholars will explore randomness and divine action at a deep interdisciplinary level, with experts in theology, cosmology, philosophy, biblical studies and more joining the conversation.
"What makes the project so interesting is really the people who are getting involved. We have some of the best philosophical minds from various disciplines coming together on one topic," states Carroll, who will assist Giberson in monitoring the contributors' progress and prepare for their arrival at Stonehill for the conference.

Illuminating Conversations
Another part of the grant underwrites the hosting of a major conference on campus in November 2014, bringing together world-class scholars — including John Barrow, one of our most respected cosmologists, and Michael Ruse, the world's leading philosopher of biology — to discuss how the reality of randomness has shaped our worldviews today and how it has been addressed over time.
The book, Abraham's Dice: Chance and Providence in the Monotheistic Faith Traditions, (to be published by a major press in 2015) will contain essays by leading scholars from around the world. Contributors will look through a historical lens to see how randomness is dealt with in the Hebrew Scriptures, the New Testament and the Koran; the challenges posed by science, including 20th century quantum mechanics; and how ongoing reflection by people like Augustine, Aquinas and Calvin have responded to such challenges.
"Randomness and chance are at the heart of what I think is the most interesting revolution in all of science," says Giberson. "And we're going to see how randomness has been approached through a lot of different lenses as we examine how that interplay has been understood over time as our appreciation of the workings of nature has changed."
Testing Job's Patience
Giberson points to the story of Job, for example, which challenges the dominant message of the Old Testament that if you are righteous and follow God's rules, then you will be rewarded.
"This is just one ancient text that attempts to push back on the idea that God is in charge of everything," he notes. "And we want to pick up on ancient discussions like this and see how they can help us make sense of God's actions in the world given our relatively new understanding of randomness in nature."
Albert Einstein couldn't believe that "God rolled dice," reflects Giberson, but randomness, he says, should not be perceived as a limitation on what we know; it's the world disclosed by science. "We live in an age of science and our research will explore how God works within the laws of nature, and whether that is even an intelligible concept based on what we know."
Giberson adds that they want to change the way people view the world by letting them see that the Christian tradition has long explored this issue and that randomness is not always a bad thing, despite many atheists pointing to it as an argument against the existence of God.
"By placing the present conversation about randomness and divine action in its larger interdisciplinary context," he adds, "we anticipate uncovering helpful insights and reminding ourselves of illuminating conversations from previous centuries, as well as the sheer breadth of the topic."
Giberson holds a PhD in Physics from Rice University. He is a popular speaker and the author or co-author of nine books on science and religion, including Saving Darwin: How to Be a Christian and Believe in Evolution. Giberson teaches writing, and science-and-religion in the Cornerstone Program at Stonehill. The John Templeton Foundation is a philanthropic organization that funds inter-disciplinary research about human purpose and ultimate reality.
Visit http://www.karlgiberson.com/abrahams-dice/ for more information on this project.