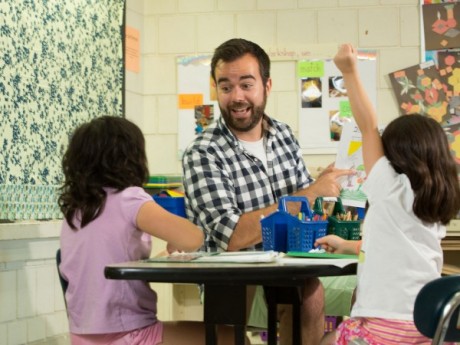 As of summer 2019, Stonehill's Department of Education Studies will be offering a master's degree program in Special Education designed to prepare teachers with the skills and knowledge to assist students with disabilities to reach their full potential in public, private and parochial schools.
In exploring the complexity of culture, language, and learning differences in contemporary classrooms, program participants will graduate with the skills and knowledge to design learning environments that promote inclusivity and that ensure full, meaningful access and engagement for all students.
Earning License
Geared toward teachers seeking to earn an initial license in Moderate Disabilities Pre K-8 (either as a first license or as a complement to an existing license), this NEASC-approved degree can be pursued either on a part-time basis, or through an accelerated 12-month program.
Our faculty are credentialed and experienced in a wide range of specialized fields. Teaching in small class environments, they serve as mentors and are deeply invested in the success of each student in this master's degree program. Students will also learn how to develop curriculum for a diverse group of students, along with ways to facilitate a safe and inclusive learning environment.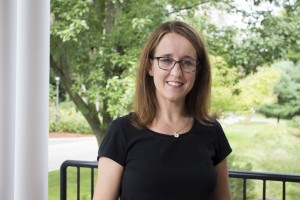 "This is a strong master's degree program tailored to assist special needs educators in better serving students with mild to moderate disabilities that impact their academic and social development. For teachers seeking to grow professionally and obtain additional credentials, it meets a growing need locally. Our focus is to ensure special needs educators have the skills and strategies that help students with disabilities to maximize their potential, " said Program Director Margaret Pierce.
Both of the program's options, full-time accelerated and the part time, will begin Summer, 2019. Applications will be available on October 1, 2018. For more information, visit here.


Program Benefits
The curriculum concentrates on meeting the needs of students with moderate disabilities. Graduate students will learn how to enhance student involvement in the learning environment, while fostering inclusivity in the classroom to ensure every student has an opportunity to participate.
In addition to helping students with special needs meet their learning potential through unique teaching strategies, this program help special education educators to:
Design a curriculum that meets the learning needs of students with moderate disabilities.
Create classroom learning environments that enhance student involvement and that utilize multiple ways of knowing and expressing knowledge.
Use technology as a critical component of curriculum, aiding both teaching and learning.
Administer and interpret a range of assessment tools, and use assessment data to inform instruction and to modify learning environments.
Engage with families, colleagues and individuals with disabilities with the highest degree of professionalism and respect.
Foster inclusivity in classrooms and schools, ensuring meaningful access and engagement for all students.
Recent Campus Progress
The launch of the Special Education master's degree program is just one of many new developments at the College, including a master's degree program in Integrated Marketing Communications, which was launched in 2018, and the construction of two new major buildings that are reshaping the College's main quadrangle.
Open in time for the 2018-2019 academic year, the Academic and Welcome Center will be home to the Dean of the School of Arts and Sciences as well as the History, Philosophy and Religious Studies departments. It will house the Office of Undergraduate Admission and will be where prospective students and their families will be greeted when they visit the College. Construction is underway on the Leo J. Meehan School of Business building, which will offer cutting edge digital technology to help students learn about emerging capacities of social networks and data science. These spaces together will make the quad a dynamic space for intellectual, cultural and social activity.
About Stonehill
Stonehill is a selective Catholic college located near Boston on a beautiful 384-acre campus in Easton, Massachusetts. With a student-faculty ratio of 12:1, the College engages over 2,500 students in 80+ rigorous academic programs in the liberal arts, sciences, and pre-professional fields. The Stonehill community helps students to develop the knowledge, skills, and character to meet their professional goals and to live lives of purpose and integrity.