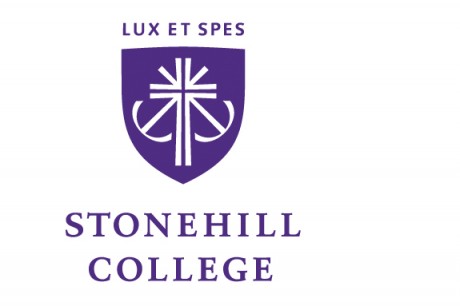 A grant from the Henry Luce Foundation's Clare Boothe Luce (CBL) Program will fund six undergraduate scholarships for four female students enrolled in STEM programs at Stonehill.
Four scholarships will be designated to two female juniors majoring in computer science, physics or mathematics. The scholarships will be renewable in their senior year. The remaining two scholarships will be awarded to two female juniors enrolled in the College's 3+2 Engineering Dual Degree Program.
"This is a significant and generous grant, one that reflects belief in the rigor of the College's STEM programs. It will allow us to expand and strengthen the work we do in classrooms and in labs, and especially in encouraging young women to enter and succeed in the STEM fields," said Professor Ralph Bravaco, founder of the College's Computer Science Program.
"On behalf of everyone engaged in STEM initiatives at Stonehill, I express our gratitude to the Clare Boothe Luce Program for its support of our educational mission. We were the previous recipient of undergraduate scholarship support from the CBL Program, and we are energized to be collaborating with it once again," added Bravaco, who also chairs both the Computer Science and Mathematics Departments and directs the 3+2 Engineering Dual Degree Program.
Since its first grants in 1989, the Clare Boothe Luce Program has become the single most significant source of private support for women in science, mathematics and engineering. Clare Boothe Luce, the widow of Henry R. Luce, who founded Time magazine, was a playwright, journalist, U.S. Ambassador to Italy, and the first woman elected to Congress from Connecticut. In her bequest establishing the program, she sought "to encourage women to enter, study, graduate, and teach" in science, mathematics and engineering.
Increasing enrollment in STEM programs has been a significant focus at Stonehill since the College introduced its ten-year plan, Attaining the Summit, in 2005. STEM enrollment has greatly increased in the last several years, particularly with the opening of the state-of-the-art Shields Science Center in 2009.
The College recently added a physics major and expanded its 3+2 Engineering Program with the University of Notre Dame. Currently, a record 53 students are enrolled in the program in which students attend Stonehill for three years to earn a science degree in chemistry, computer science, environmental science or physics and then transfer to The University of Notre Dame to earn a corresponding bachelor's degree in engineering.
"It takes a lot of effort and collaboration to develop a grant idea into a concrete proposal that can compete successfully at the highest level. So, I would like to stress that this was very much a team project, one that embraced faculty across different subjects and administrators from several offices. I am proud of how we came together in a spirit of collegiality to focus on the opportunity offered by the Clare Boothe Luce Program and I want to thank everyone, especially Director of Corporate & Foundations Relations Marie Kelly, who pitched in to make our proposal so convincing and worthy," said Bravaco.
To be considered for Stonehill's Clare Boothe Luce Scholarship Program, a student must be a U.S. citizen, maintain at least a 3.30 grade point average, and submit an essay describing their professional aspirations. Preference will be given to students planning to attend graduate school.
This is the second grant awarded to Stonehill by the Clare Boothe Luce Program. In 2002, the College received a $101,244 grant in support of female undergraduate computer science majors.