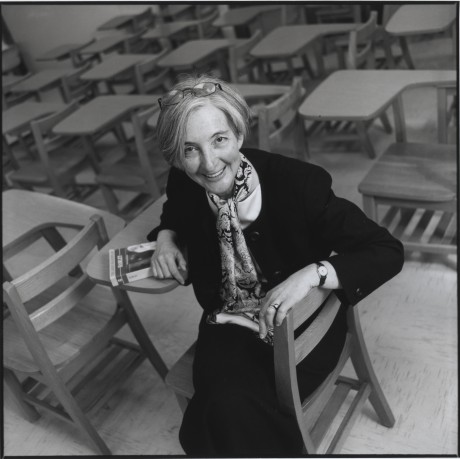 A new documentary about the life of poet Edwin Honig features Stonehill Emerita Professor of English Barbara Estrin. The film, First Cousin Once Removed, debuted on HBO this past Monday evening and has already won several awards, including the Grand Prize for Best Feature Documentary at the 2012 International Documentary Film Festival Amsterdam.
Honig served as Estrin's thesis adviser while she was a doctoral candidate at Brown University and the two remained close friends until his death in 2011. Honig was diagnosed with Alzheimer's disease ten years ago and during that time, Estrin was his caretaker.
The film, directed and produced by Alan Berliner, whose mother was Honig's first cousin, chronicles the last years of Honig's life as Alzheimer's takes claim of his memory.
The film starts and ends with Estrin's voice, reading aloud Honig's poetry.
"Heartbreaking, haunting and unexpectedly heartening, First Cousin Once Removed is an uncommonly moving documentary portrait of a mind in disarray. Its unblinking look at a once-formidable intelligence descending into the abyss of Alzheimer's succeeds because of a fusion of subject and filmmaker that is transcendent," said the Los Angeles Times in its review of the film.
"In the end the story is about Edwin's losses, particularly that of his family and the key to his life: his writing," explained Estrin, who was interviewed extensively for the film. Honig's first wife died in the early 1960s and his second marriage ended in divorce in the early 1980s.
Despite his memory loss, Honig's poetry "remains and lives beyond him," said Estrin.
The author of countless books of poems, Honig was knighted by the Spanish Government for his translations of Calderon, Garcia Lorca and Cervantes. He was also knighted by the Portuguese Government for introducing the greatest 20th Portuguese poet, Fernando Pessoa, to the English speaking world. He taught at both Harvard and Brown, where he founded its creative writing program, now the department of literary art.
Estrin began teaching in Stonehill's English Department in 1974, rising to the rank of professor by 1986. In 1999, she was named the College's Distinguished Faculty Scholar. Her latest book, Shakespeare and Contemporary Fiction: Theorizing Foundling and Lyric Plots, was published in 2011 by University of Delaware Press. Her other works include The Raven and the Lark: Lost Children in Literature of the English Renaissance (Bucknell UP, 1985), Laura: Uncovering Gender and Genre in the Wyatt, Donne and Marvell (Duke UP 1995), and The American Love Lyric after Auschwitz and Hiroshima (Palgrave, 2002).