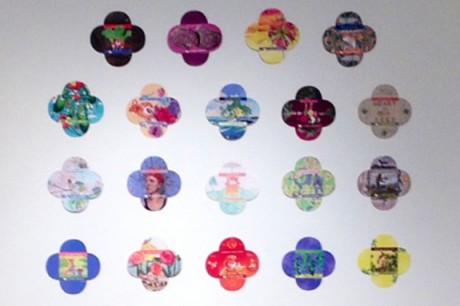 The Cushing-Martin Gallery at Stonehill College has a new exhibit on display through February 14th titled "Art of the Heirloom." The exhibit includes a variety of contemporary artwork that was commissioned for the Hudson Valley Seed Library's seed packs. An opening reception will be held on Wednesday, February 12th from 6 p.m. – 7:30 p.m.
The Hudson Valley Seed Library believes that artists are cultural seed savers. Just as seeds are saved on their farm, artists select which kernels of beauty, color, concept, and form to keep alive and pass on to future generations.
To celebrate this creative intersection of arts and agriculture, every year the Hudson Valley Seed Library commissions contemporary artists to interpret a distinctive selection of the heirloom and open-pollinated varieties in their seed catalog. Each work of art becomes a unique seed pack.
The Hudson Valley Seed Library began as the first seed library in a public library in the country and has blossomed into an artisan seed company and seed farm devoted to producing seed for gardeners and farmers, fostering a regional seed-saving community, and celebrating seeds through art.
Their full seed catalog, fine art prints, Seed Library memberships and their Seeder's Digest how-to blog are available online at Seedlibrary.org.