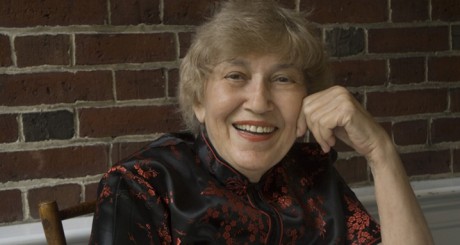 Born in Shanghai to Russian-Jewish parents who fled the Bolshevik Revolution, author Liliane Willens will share her life story with Stonehill and the wider-community on Tuesday, January 28th at 7 p.m. in the College's Martin Institute. Willens wrote about her experiences growing up as a "stateless person" in cosmopolitan Shanghai from the 1930s to the early 1950s in her book Stateless in Shanghai.
During her talk, "Eyewitness Account : Japanese Occupation, Chinese Civil War, and Establishment of the People's Republic of China," Willens will discuss the Japanese military occupation of Shanghai, the return of the Chiang Kai-shek regime, the Chinese civil war, the arrival of the People's Liberation Army in Shanghai, societal changes and reaction to the Korean War as well as virulent anti-Western and anti-American propaganda. Because of difficulties to obtain an immigration visa to the United States, Liliane lived two years under the newly established People's Republic of China.
Following her talk, Willens will take audience questions and be available to sign copies of her book.
When Liliane immigrated to the United States, she studied at Boston University where she received her undergraduate degree, an M.A. and Ph.D. in French Language and Literature. She taught those subjects at Boston College and at the Massachusetts Institute of Technology.
While in academia, Willens published a book on Voltaire and a number of articles on 18th century France. Later moving to Washington, D.C., she worked for the U.S. Agency for International Development and the Peace Corps.
Following retirement Liliane lectured on history and culture on China and Old Shanghai on cruise ships sailing the world, and presently she gives talks to various organizations in the Washington, D.C. area, around the country, and overseas. Her book Stateless in Shanghai is in its fourth printing and is being translated in Chinese.