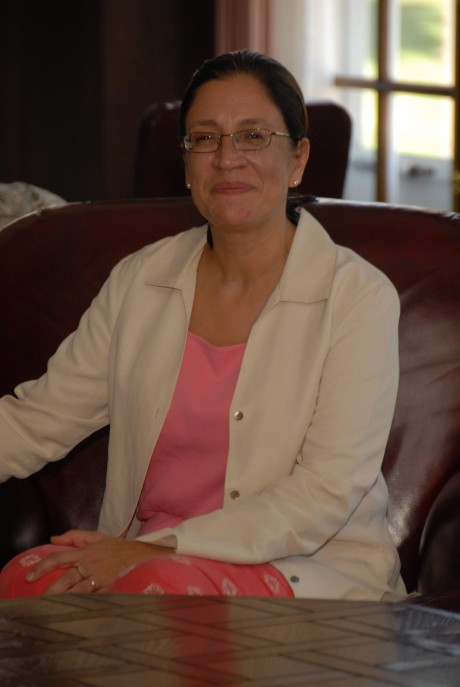 Long-time Chemistry Professor Maria Curtin was named Associate Vice President for Academic Affairs and Dean of the Faculty at Stonehill. The announcement was made by Vice President of Academic Affairs Joseph Favazza earlier this week. In July of last year, Curtin was appointed Interim Dean of the Faculty when Favazza was promoted to Provost and Vice President.
"Maria has a distinguished record of teaching and advising, scholarly research including numerous research projects with students, and service to the discipline, the College and the wider community. She is respected by her colleagues for her insight, her integrity and her good humor," said Favazza.
"We had two highly qualified final candidates who had excellent experience and a true commitment to faculty development…. In the end, I chose to recommend the candidate who brought skills and perspectives complimentary with and yet different from my own, and the candidate who most advances our commitment to creating a more diverse campus," Favazza added.
As Dean of the Faculty, Curtin will oversee Stonehill's academic department chairs as well as a team of three academic administrators: the Director of the Center for Teaching and Learning; the Director of The Martin Institute and the Assistant Dean of General Education and Academic Achievement. The Dean of the Faculty works with the faculty and the academic administration and supports the departments and faculty in their goals as educators and scholars.
Curtin began teaching at the College in 1993 as a member of the Chemistry Department. In her time at Stonehill, she has served numerous roles, including a stint as Vice President of the Faculty Senate. During construction of the state-of-the-art Shields Science Center, Curtin served as the faculty "shepherd" for the project.
Curtin has served on numerous committees, including the Rank and Tenure, Compensation, Career Planning, Convocation, General Studies, Small Grants, Library, Academic, and Faculty Grievance Committees. She also served on the General Education Committee throughout the program's critical implementation phase.
She chaired the Chemistry Department from 1997-2000 during which time the department established critical curriculum changes and received certification by the American Chemical Society.
In 2009, she received the Outstanding Faculty Service Award which is given to a full-time faculty member whose service has significantly advanced the mission of the College.
Prior to her arrival at Stonehill, Curtin worked as a research chemist for a decade. She received her bachelor's degree in chemistry from Merrimack College in 1977 before earning her master's degree from Fordham University in 1979. Curtin received her Ph.D. in Inorganic Chemistry from Brandeis University in 1984.