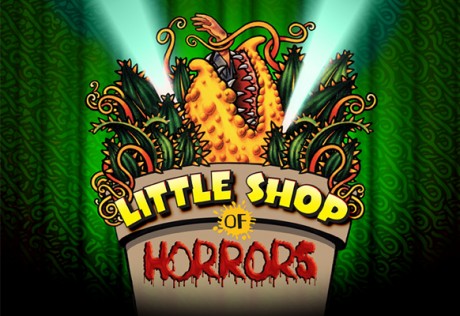 Come laugh, cry and dance along to the 1980s hit musical "Little Shop of Horrors" at Stonehill College, running November 15-18.
"Little Shop of Horrors" tells the story of Seymour Krelborn, a hapless florist shop assistant, who raises a plant that promises him fame and fortune as long as he continues to feed it blood and human flesh. Categorized by Music Theatre International as a sci-fi musical with a 1960s pop/rock score by Alan Menken (Disney's "The Little Mermaid," "Beauty and the Beast" and "Aladdin") and Howard Ashman, it is considered one of the most popular shows in the world.
Under the artistic direction of assistant professor and theater program director Matt Greene, the Stonehill Theatre Company (STC) and the Visual & Performing Arts Department describe the musical as "light and funny on the surface while incorporating tragedy, great music and tons of humor."
The cast includes 14 Stonehill students who have been rehearsing five nights a week for the past eight weeks. Greene, a member of the "Blue Man Group" for more than six years, brought in three current, veteran "Blue Man Group" sound design and pit band members for the production.
"What makes STC unique is that all our designers and directors are professional, working artists," says Greene. "This allows our students to work in every aspect of theater under the mentorship of folks who are making theater for a living. I want students to see the bridge between where they are now and where they want to be."
Musicals were not always commonplace at Stonehill. But Greene, who started at Stonehill a year and a half ago, is working to incorporate more musical theater courses and productions into the culture at Stonehill.
"They brought the musical theater class back this fall, and there will be a musical theater dance class in the spring. That's really exciting," says Jean Shea '19, an arts administration major with a concentration in theater arts from Brockton, Massachusetts.
Greene says musicals such as "Little Shop of Horrors" challenge and help our students grow.
"Musicals force actors to use all their tools at once — sing, dance and act. It's not easy and it's unforgiving. Above getting the steps and hitting the notes, you need to always be in pursuit of a goal whose outcome will dictate the extremes of your happiness and your misery — and it all must happen now."
"Little Shop of Horrors" will be performed in the Hemingway Theatre in Duffy Hall at Stonehill College. For tickets, visit www.stonehill.edu/boxoffice.