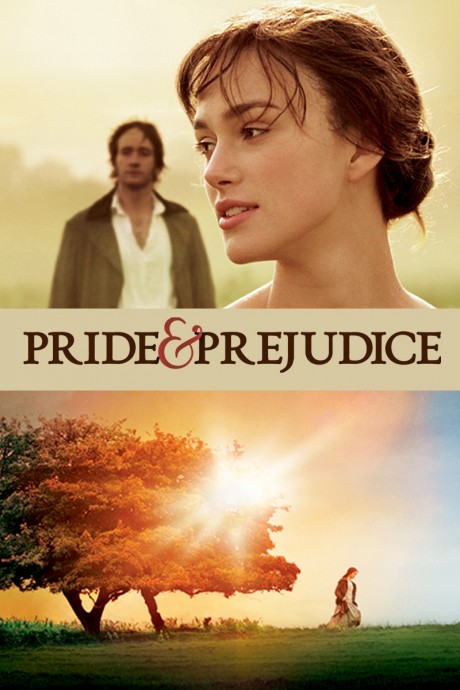 By Lauren Daley '05
Two hundred years after the publication of her popular novel "Pride and Prejudice," Jane Austen is everywhere:

There are the books—which range from the zany "Pride and Prejudice and Zombies" to Karen Joy Fowler's 2004 novel, "The Jane Austen Book Club," along with a plethora of fan fiction.

There are the modern Hollywood film adaptations— "Pride and Prejudice" starring Keira Knightley (2005); "Emma," starring Gwyneth Paltrow (1996) and Ang Lee's 1995 version of "Sense and Sensibility" starring Kate Winslet, including scores of other films, TV mini-series and plays.

There are even the magazines—"Jane Austen Knits"—and the bumper stickers—"What Would Jane Do?"

Never Out of Style
"Evidence of Austen's ongoing popularity is everywhere. Her work has never gone out of style. It permeates so many aspects of our culture," said Associate Professor of English Sarah Gracombe, who teaches classes on 19th-century British literature and culture.

Gracombe has taught a seminar course on Austen's work, "Jane Austen, 1775-2013" and has delivered two lectures on "The Continuing Appeal of Jane Austen, 1775-2013," at Stonehill and at the Sharon Senior Center.
So what makes Austen so continually appealing?
Romantic Pairings
"It's partly because her works are so stylistically skillful and the central romantic pairings often so appealing, (but also because) Austen still frames our world, serving as a cultural touchstone, whether we are discussing privacy or politics, sexuality or matrimony," said Gracombe.

"Her work both resembles our own culture's norms and anxieties and differs from them. On the one hand, we can see ourselves reflected in her characters' desire to challenge boundaries…On the other hand Austen allows readers to fantasize nostalgically about a time when things were 'simpler,'" she said, pointing out that the nostalgia is mostly fantasy.

"Close reading of any Austen novel reveals that nothing—certainly not the desires, limitations, and marriages of young women—was simple in her era."

Icon of Englishness

Also, for the Anglophile, "Austen has become an icon of Englishness, a conduit to an imagined English countryside culture—something played up in the gorgeous sweeps of scenery in many Austen films," Gracombe added.

Gracombe first read "Pride and Prejudice" in 8th grade at Buckingham Browne and Nichols School in Cambridge—and it's still her favorite Austen novel.

"I've taught it many times, to the point where I could probably just skim it in preparation for a class, but every time I start to flip through it to review the 'important' parts, I find myself rereading the whole thing. It's too enjoyable," she said.

Personally, she's fascinated by Austen from a literary historical perspective: "Austen's work had such influence on the development of the novel as a genre. Austen was writing at a time when the novel's status—as a form of narrative and as a cultural product—was very much debated," she said.

"I'm also interested in the way… her novels are constantly testing the boundaries of gender roles, sometimes mocking them, sometimes challenging them, sometimes reinforcing them."

Austen was born in 1775 in the tiny village of Steventon, England, one of eight children of an Oxford-educated clergyman. Ironically—for an author who wrote so much about matrimony— Austen never married. She lived her entire life with her family and died at age 43, possibly of Addison's disease.

More Popular Now
Austen is arguably more popular today than she was in her own time—while some of her novels were relatively well-read, Austen herself was not well-known, her popularity hindered in part by the view that she was a secluded spinster, Gracombe said.

"Her popularity didn't really take off until the later decades of the nineteenth century, when she was deemed by some reviewers to be a "prose Shakespeare,'" said Gracombe, adding that it wasn't until the 1980s that Austen truly stepped into the scholarly spotlight.

In 2013, her popularity seems to only be growing. Said Gracombe: "Some of the students in my Austen seminar were more aware of the latest film or spin-off than I was."
Lauren Daley '05 is a freelance writer. Contact her at ldaley33@gmail.com.