We are pleased to welcome three newly-elected members of the Board of Trustees to the College and below we have brief profiles of Br. Thomas Giumenta, C.S.C., an educator at the our sister school, the University of Portland; J. Keith Motley, former Chancellor Emeritus at UMass, Boston and a recipient of an honorary degree from Stonehill in 2016; and Rev. Peter McCormick, C.S.C. Director of Campus Ministry at the University of Notre Dame.
BR. THOMAS GIUMENTA, C.S.C.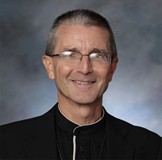 Bro. Thomas has held the position of Counselor for Learning Assistance at the Holy Cross University of Portland since 2010. His primary responsibility in retention is assisting students to maintain grades sufficiently satisfactory to remain at the University of Portland. To that end, he consults with students individually and teaches classes in study skills to incoming freshmen and to students on academic probation. He presently resides in Shipstad Hall, a University of Portland dormitory of 250 students.
Before coming to the University of Portland, Bro. Thomas spent 16 years on South America where he worked in Holy Cross as school principal, formator of young religious and guidance counselor.
Bro. Thomas holds a BA from the University of Notre Dame, MS in Education from Hofstra University of New York and MA in Theology from Xavier University of New Orleans. He has likewise held counseling licenses in addictions from the State of New York, the State of Illinois and Washington, DC.


CHANCELLOR J. KEITH MOTLEY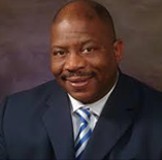 The former Chancellor Emeritus at UMass, Boston, Motley is a faculty member in UMass Boston's College of Management. In June 2017, Motley, stepped down from his position as the eighth chancellor (and the first African-American) of the University of Massachusetts, Boston. He led an institution with over 16,000 undergraduate and graduate students, a full-time and part-time faculty of more than 1000, and a $323 million annual budget. Under his leadership the university was selected as one of the 150 "Best Value" Colleges and Universities for 2012. Prior to this distinguished appointment, he was the university system's vice president for business, marketing and public affairs, where he represented the University's entire five campus system and acted as a liaison to communities throughout the Commonwealth.


REV. PETER MCCORMICK, C.S.C.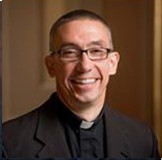 Fr. McCormick is the director of Campus Ministry within the Division of Student Affairs at the University of Notre Dame, where he oversees a staff of 30 clerical, religious and lay ministers.
A native of Grand Rapids, Mich., Father McCormick attended West Catholic High School. Following his graduation from Grand Valley State University in 2000 he entered Moreau Seminary and two years later professed his first vows in the Congregation of Holy Cross.
While in the seminary, Father McCormick worked at St. John Vianney Parish in Goodyear, Ariz., directing its Confirmation program, teaching mathematics in the parish school and coaching 5th and 6th grade basketball. Returning to Notre Dame, he earned a master's degree in divinity in 2006 and was ordained a Holy Cross priest the following year. He received his Executive MBA from Notre Dame's Mendoza College of Business in 2015. From 2007 to 2013 he served as rector of Notre Dame's Keough Hall. He also served as associate vocation director for Holy Cross from 2007 to 2010. He served as associate director of Campus Ministry until January 2015, and serves as chaplain to the Notre Dame Men's Basketball team.
ABOUT THE BOARD OF TRUSTEES
Composed of 33 elected members and three ex-officio members, the Board of Trustees oversees all College business, including the appointment of the College's President and senior cabinet. The Board advances the work of every area of college life through standing committees on Academic Affairs, Advancement, Financial Affairs, Mission and Catholic Identify, Student Life, Audit, Athletics, Investment, Planning and Facilities, and Compensation.
At least ten of the elected members of the Board are priests or brothers of the Congregation of Holy Cross. The remaining trustees are made up of academic, business, and philanthropic leaders from the United States and abroad. Trustees are elected by the Board of Fellows. Elected members serve in three-year terms, and ex-officio members include the President, the Provincial of the United States Province of Priests and Brothers of Holy Cross, and a member of the President's Council.