The Department of Education Studies has received full approval for its educator licensure programs from the Commonwealth's Department of Elementary and Secondary Education (DESE).
This approval, which came earlier this year, resulted from a yearlong self-study period and a rigorous three-day, on-site evaluation in October, 2017. As part of that review, the DESE evaluation team met with current education students, graduates of the education programs, faculty from education and other liberal arts departments, and representatives from Stonehill's partner districts.
The review team's determination of "full approval" applies to Stonehill's existing programs in early childhood education, elementary education, and secondary education. In addition, Stonehill received the go ahead to launch undergraduate and graduate licensure programs in special education (Moderate Disabilities, PreK-8).
In their determination report, DESE noted that Stonehill's education programs showed key strengths in collaboration between education and Arts & Sciences faculty, in the ongoing use of data to drive strategic decision-making, and in helping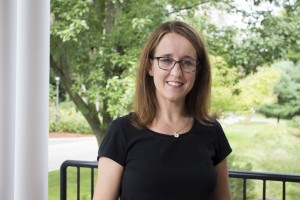 students to feel well supported through advising. Stonehill's education programs will undergo their next review by the state in 2024-2025.
"Securing full approval is a reflection on the strength of our department and on our focus on continual improvement in what we provide for our students who seek to be educators. Everyone in the department participated in this rigorous process and did so with dedication and commitment. With full approval and the new master's degree in special education, we are in a strong position to build on what we have already achieved," said Department Chair Margaret Pierce.