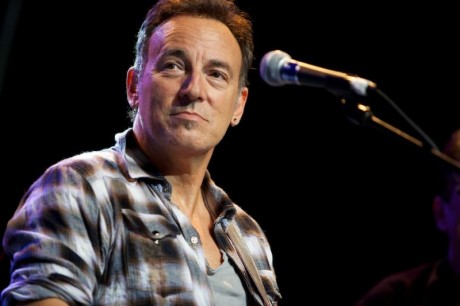 William Pellegrino, Jr., a member of the Class of 2013, has been awarded the sixth annual Peter R. D'Agostino Prize for Excellence in History from Stonehill College for his Senior Thesis Project, "My City of Ruins: Bruce Springsteen and the American Reaction to Disaster."
Supervised by History Professor Shane Maddock, Pellegrino's thesis chronicled how Bruce Springsteen went through a major change in his approach to his songwriting in the 1990s and used this new style to both shape and reflect the American public's shock and resolve to recover in the wake of four catastrophic events: – the terrorist attacks of September 11, 2001, the subsequent wars in Afghanistan and Iraq, Hurricane Katrina, and the devastating economic collapse in September 2008. From 2002's The Rising to 2012's Wrecking Ball, Pellegrino meticulously examined Springsteen's message in his songs.
In reviewing the project, the Peter R. D'Agostino selection committee said, "His work shows the sophistication, creativity, personal initiative, and mastery of sources that are the hallmarks of excellent scholarship."
The Peter R. D'Agostino Prize was created to honor the memory of Peter D'Agostino, a member of the Stonehill College History and Religious Studies Departments from 1995 to 2001, who died tragically in June 2005.
"I could not work on a massive undertaking such as this without trying to learn something important from it, so I strove from the start to challenge myself instead of settling in to do something easy," said Pellegrino.