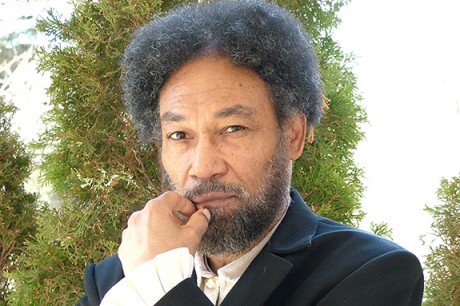 Charles Everett Pace, a Chautauqua scholar, will reenact the life of abolitionist author Frederick Douglass in a performance at Stonehill's MacPhaidin Library on Tuesday, October 22 at 7:00 p.m. The two-hour event, free and open to the public, is a part of the Great Plains Chautauqua Society, Inc. touring scholar-in-resident project.
Douglass rose from slavery to become the leading African-American voice of the 19th century. His three autobiographies are considered important works of the slave narrative tradition as well as classics of American autobiography.
As a member of the Great Plains Chautauqua Society, Pace tours the country reenacting the lives of some of America's most influential figures. Besides Douglass, Pace also performs as Malcolm X and W.E.B. Dubois. For the last 15 years Pace has traveled around the U.S., and as far as London and South Africa, recreating the lives of these individuals with a dramatic, interactive performance.
Pace received his bachelor's degree from the University of Texas – Austin, and his master's from Purdue University. Outside of acting, he has served as a Program Advisor at the University of Texas-Austin and has taught at The University of Nebraska-Lincoln, Purdue University, and most recently at Centre College in Kentucky. Pace has also conducted performance-based public diplomacy work for the United States Information Agency (USIA) in dozens of cities in nine countries across east, west and southern Africa.
His reenactment of Douglass will divulge into the abolitionist's struggles to earn freedom, and difficulty in writing his now famous novel. The performance will also detail Douglass' involvement with the recruiting efforts of the 54th and 55th regiments of the Massachusetts militia during the Civil War. Following the performance, Pace will answer audience questions, first in character as Douglass then out of character.