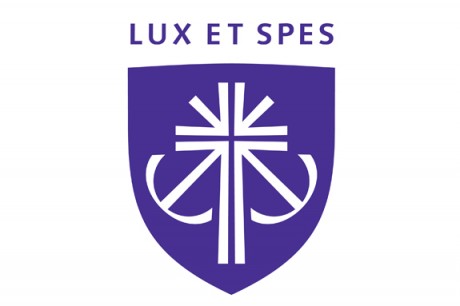 Former advertising executive and currently CEO of the Boston Globe, Michael Sheehan will deliver the keynote address at Stonehill College's 63rd Commencement on Sunday, May 18. Sheehan will also receive an honorary degree at the ceremony along with Irving Fradkin, Ph.D., founder of Dollars for Scholars; Sister Bridget Haase, O.S.U., spiritual coordinator at The Boston Home; and Stonehill Trustee Marsha Moses '75, Ph.D., the director of the Vascular Biology Program at Boston Children's Hospital.
The ceremony will begin at 10:00 a.m. on the College's quadrangle lawn. In the event of inclement weather, the ceremony will be held indoors at the Sally Blair Ames Sports Complex.
For more details about the ceremony, including information for family and friends, visit here.
MICHAEL J. SHEEHAN – HONORARY DOCTOR OF HUMANE LETTERS DEGREE
Red Sox owner John Henry, who purchased the BostonGlobe last October, appointed Sheehan to lead the paper's day-to-day business operations in January. Prior to that, Sheehan led the Boston advertising giant Hill Holliday.
With a circulation of nearly 250,000 on weekdays and over 380,000 for its Sunday edition, the Globe is the largest paper in New England and its website has been consistently ranked among the top ten newspaper websites in America.
Prior to being named CEO of the Globe, Sheehan had worked for Hill Holliday since 1994 when he joined the firm as its Group Creative Director. He was promoted to executive creative director in 1996.
Sheehan briefly left Hill Holliday in 1999 to join DDB Chicago before returning a year later as its president. He was named CEO in 2003, the first non-founder to hold that title, and in May of 2013, he rose to the rank of chairman.
Under his leadership, Hill Holliday's clients included Bank of America, Dunkin' Donuts, McDonald's, Gatorade, and Liberty Mutual.
Aside from his professional work, Sheehan took a lead role in developing The One Fund Boston to support victims of the Marathon bombings.
Sheehan earned a bachelor's degree in English from St. Anselm College in 1982 and returned to receive an Honorary Doctor of Laws degree in 2011. He also attended the U.S. Naval Academy.
Sheehan resides in Norwell, Mass. with his wife Maureen and their children.
IRVING A. FRADKIN, PH.D. – HONORARY DOCTOR OF HUMANE LETTERS DEGREE
In 1958, Fradkin pursued his idea of helping give children access to a college education when he founded Dollars for Scholars. The program encouraged everyone in his community to give just one dollar to an educational fund, which would be enough to help nearly every student in the community attend college. Nearly 60 years later, that idea has grown into the nation's largest non-profit, private-sector scholarship and educational support organization—Scholarship America. The organization has distributed more than $3 billion to two million students across the country through various programs.
Born in Chelsea, Mass., Fradkin graduated from the New England College of Optometry in 1943 and went on to open his own practice in Fall River, Mass. where he still resides today with his wife of over 60 years, Charlotte.
It was during those early years Fradkin realized the epidemic developing in his community. When speaking with local high school students during their eye exams, many of them said they were planning on dropping out of school so they could get a job to help support their families. "They simply had no idea that there was more out there for them," Fradkin once recalled during an interview. "I became an optometrist because I wanted everyone to see…I was able to develop a gift because of a college education. I wanted the same for these kids."
By 1960, Fradkin had started 11 Dollars for Scholars chapters in New England and in 1961, Scholarship America was officially established. It celebrated its 50th anniversary in 2011.
In 2010, Fradkin won the National College Access Network's (NCAN) Champion of College Access award, which recognizes an individual, organization, or corporation who has made remarkable contributions to "Changing the Face of Education." He was also a finalist for the 2012 Schow-Donnelly Citizen Service Before Self Honor.
In 1993, his memoir was published by Braden Books. To view a touching tribute and interview with Fradkin on the Katie Couric Show this past October, visit here.
SISTER BRIDGET HAASE, O.S.U. – HONORARY DOCTOR OF THEOLOGY DEGREE
A member of the Ursulines of Roman Union order since she was 17, Sr. Haase has traveled the world serving children, the poor, and those in need of medical care. In fulfilling her calling, she has ministered in Missouri, Texas, Appalachia, Africa, and Mexico.
Since 1996, Sr. Haase has been serving the Dorchester area of Massachusetts, first as a learning center coordinator and an early childhood educator in an HIV/AIDS day care center and now as the spiritual coordinator at The Boston Home, which cares for adults with advanced multiple sclerosis and other progressive neurological diseases.
During her more than 50 years of Ursuline life, Sr. Haase has served countless children in many countries as a teacher, anti-hunger advocate, and spiritual guide. Always hands-on in her outreach, she has never hesitated to go where the challenge is most intense, such as famine-wracked Sudan in the 1980s. She began her teaching career in St. Louis, where she taught 40 first-graders. Her love of teaching and desire to serve the poor also took her to Appalachia, where she taught economically impoverished children in a building that was little more than a shack.
Sr. Haase is also a published author and a frequent media guest, appearing on such programs as NPR's Morning Edition, American Catholic Radio, NBC Nightly News with Brian Williams, and Boston Catholic Television.
Along with her brother, Franciscan priest Rev. Albert Haase, O.F.M., she co-hosts the weekly radio show "Spirit and Life" on Relevant Radio, a Catholic talk station which broadcasts on 33 stations in 13 states.
In 2012, she was honored at Ursuline Academy's Brescia Ball, which recognizes honorees dedication to its mission of service, in Dedham, Mass.
MARSHA MOSES '75, PH.D. – HONORARY DOCTOR OF SCIENCE DEGREE
Dr. Marsha A. Moses is the Julia Dyckman Andrus Professor at Harvard Medical School and the Director of the Vascular Biology Program at Boston Children's Hospital. She has had a long-standing interest in identifying and characterizing the biochemical and molecular mechanisms that underlie the regulation of tumor growth and progression. Dr. Moses and her laboratory have discovered a number of angiogenesis inhibitors that function at both the transcriptional and translational level, some of which are being developed for clinical use. Named a pioneer in the exciting field of Biomarker Medicine by the Journal of the National Cancer Institute, Dr. Moses established a Proteomics Initiative in her laboratory that has led to the discovery of panels of noninvasive urinary cancer biomarkers that can predict disease status and stage in cancer patients and that are sensitive and specific markers of disease progression and therapeutic efficacy of cancer drugs. A number of these urine tests have been made commercially available. These diagnostics and therapeutics are included in Dr. Moses' significant patent portfolio which is composed of both US and foreign patents.
Dr. Moses' basic and translational work has been published in such journals as Science, the New England Journal of Medicine, Cell and the Journal of Biological Chemistry, among others. Dr. Moses received a Ph.D. in Biochemistry from Boston University and completed a National Institutes of Health postdoctoral fellowship at Boston Children's Hospital and MIT. She is the recipient of a number of NIH and foundation grants and awards. Dr. Moses has been recognized with both of Harvard Medical School's mentoring awards, the A. Clifford Barger Mentoring Award (2003) and the Joseph B. Martin Dean's Leadership Award for the Advancement of Women Faculty (2009). In 2013, she received the Honorary Member Award from the Association of Women Surgeons of the American College of Surgeons. Dr. Moses was elected to the Institute of Medicine of the National Academies of the United States in 2008 and to the National Academy of Inventors in 2013.