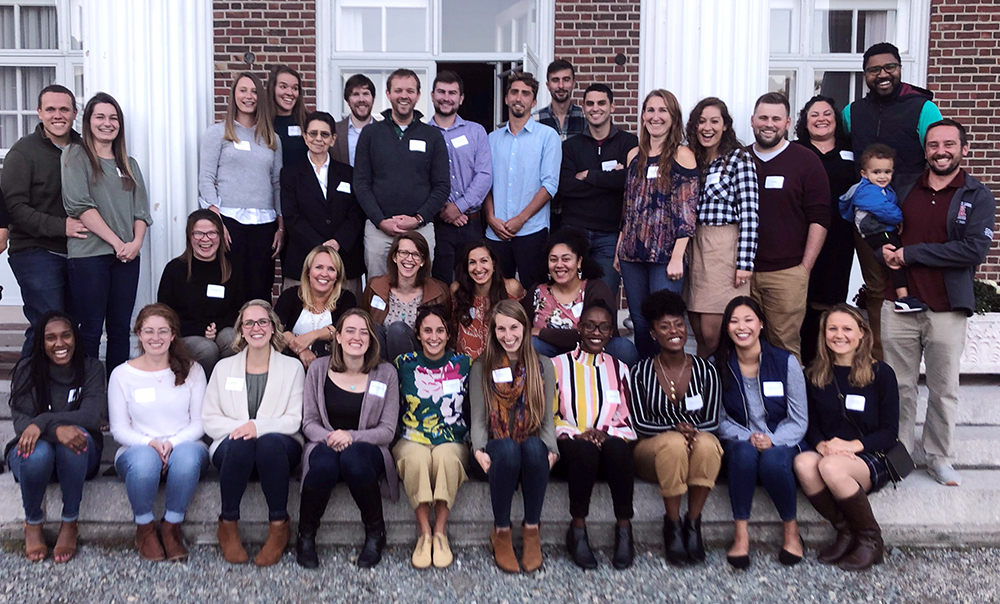 Over the past decade, through the Stonehill Service Corps more than 100 young alumni have given a year of service to communities in India, the Dominican Republic, Honduras, and Brockton.
Many of those alums returned to campus recently to celebrate the tenth anniversary of the program, which epitomizes the College's mission to inspire graduates to think, act and lead with courage towards the creation of a more just and compassionate world.
Reflecting on her service experience in Brockton after she graduated in 2016, Chanel Mazzone explained that she has "an endless amount of gratitude for the gift that was my service year with the Stonehill Service Corps."
"This year has acted as the pathway for my future and the foundation upon which I choose to build my life. With the program values of service, simple-living, spirituality, and community forever instilled in me, I march forward in my life, striving to build a life lived for others. Perhaps the greatest gift of this year, however, was the ability to allow others to host a space in their heart for me, too," added Mazzone who attended the anniversary celebration and currently works as a Development Associate in the College's Advancement Division.
"By joining the Stonehill Service Corps, our alums are continuing their commitment to social equity through their work as educators, advocates, clinicians, researches, analysts and fundraisers. Given their abilities and dedication, they really make a difference in the communities where they serve," says Kristin Silva who has served as Director of the Stonehill Service Corps since its inception in 2009.
Silva also notes that after their service experiences, many of these young alums have gone on to earn advanced degrees in areas such international education policy, public health, social work, environmental law, international relations, human development, public policy, publishing, nursing, special education, international development, nonprofit management, and international disaster psychology.