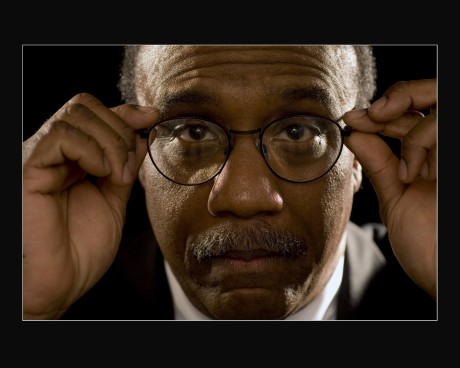 Greg Watson, the Commissioner of Agricultural Resources for Massachusetts, will speak at the College's Martin Institute on Wednesday, October 23 at 4 p.m. as part of its multi-year theme on Environmental Justice, Sustainability and Economic Development. This semester, the Institute is focusing on the issue of Food Safety
In 1990, Watson was named the Commissioner of Agricultural Resources by Governor Michael Dukakis, a position he held until 1993. He returned to that role in April 2012 after being appointed by current Massachusetts Governor Deval Patrick.
During his first tenure as Commissioner, Watson introduced innovative groundwater protection regulations designed to prevent contamination of aquifer recharge areas. He also created an outreach program to farmers to adopt integrated pest management techniques and worked to make Massachusetts the first state to establish a dairy pricing system. He also clarified acceptable agriculture practices under the Wetlands Protection Act.
Watson's career began in the 1970s, working with urban community groups and rural farmers to set up six neighborhood-based farmstands throughout Greater Boston. He was also a founding member of the Massachusetts Federation of Farmers' Markets.
In the late 1980s Watson was appointed Assistant Secretary for Science and Technology with the Massachusetts Executive Office of Economic Affairs and served concurrently as Deputy Director of the Massachusetts Centers of Excellence Corporation. During his tenure, he worked closely with the Dudley Street Neighborhood Initiative and played an integral role in the urban revitalization of the project, with the incorporation of community gardens, farmers markets and a 10,000 foot greenhouse.
Prior to his first appointment as Commissioner in 1990, Watson was the executive director of the New Alchemy Institute, an applied research farm with close links to the cranberry, vegetable, and green industry.
Most recently, Watson was a Senior Advisor for Clean Energy Technology within the Executive Office of Environmental Affairs. He currently serves on the boards of the U.S. Offshore Wind Collaborative, the Buckminster Fuller Institute, and Ocean Arks International.