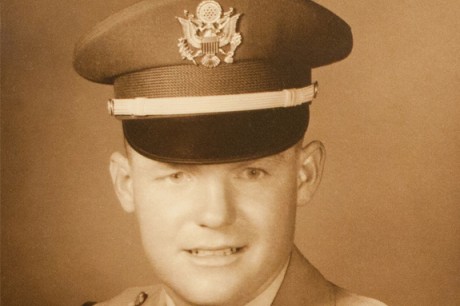 At their 50th Reunion, as they gathered for their induction into the Pillar Society, the Class of 1963 did not forget classmate William Murphy, the only Stonehill alumnus on record as having been killed in combat.
A 2nd lieutenant, Murphy died in action in October 1965 while serving in Vietnam, and his classmates have remained loyal to his memory ever since.
At their 25th Reunion, they started the Lt. William C. Murphy Memorial Scholarship, which has now helped 20 students.
His classmate Richard Anderson, a former Marine Corps captain, has long been involved in keeping Murphy's memory alive and has said, "We refuse to let Billy become a footnote in history because to Stonehill veterans like me and others, he is an icon, and we want others to know of his sacrifice."