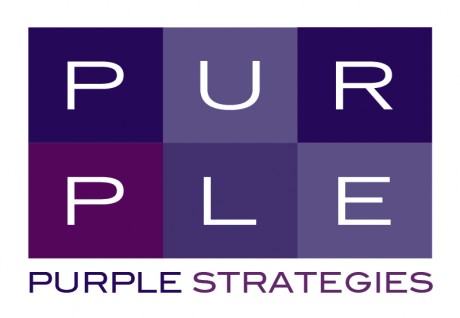 Members of the national bipartisan strategic communications, public affairs, advocacy and reputation firm Purple Strategies will serve on a panel examining the political landscape for the 2014 midterm and 2016 national elections at the Martin Institute on Friday, Jan. 31 at 12 noon. The panel will discuss the political sphere for the upcoming election season in Massachusetts and around the nation, offering their insights and exclusive polling results. Lunch will be served as part of the event, which is free and open to the public. The panelists will begin their talk at 12:30 p.m.
Alex Castellanos and Steve McMahon, co-founders of Purple Strategies, will sit on the panel discussion, along with Stonehill Trustee Patrick Griffin '81 and James Demers, managing partners of the company's newest venture: Purple Strategies - New England.
Political reporter Alison King of New England Cable News will serve as moderator of the forum.
Those interested in attending the event should RSVP to Noelle Preston via phone at 508-565-1131, or via email at npreston@stonehill.edu by Monday, Jan. 27.
Castellanos is a nationally recognized political analyst and consultant, developing numerous political campaigns for U.S. senators, governors and presidents. He has also worked in the private sector, creating communication strategies for the world's biggest companies. Castellanos was named one of the "50 Most Influential People in DC" by GQ Magazine in 2007, and has regular appearances on Meet the Press and CNN's Best Political Team on Television.


McMahon is as an attorney who has also worked in the political field, serving in senior roles for three presidential campaigns. He was in charge of the advertising campaign for President Barack Obama during the 2008 Democratic National Convention. McMahon has also appeared countless times on national political television discussions, and is a regular on MSNBC's Hardball with Chris Matthews.


Griffin founded one of New England's top advertising and marketing firms, Griffin York & Krause which has developed strategies for companies such as Coca Cola, Dunkin Donuts, Blue Cross Blue Shield and others. Besides consumer product campaigns, Griffin has also worked extensively on national Republican candidate campaigns, including former Presidents George W. Bush and George H.W. Bush. He is the author of two books, and has offered commentary on multiple television platforms, including The CBS Early Show, CNN, Fox News and MSNBC. Griffin is a 1981 Stonehill graduate and has been a member of the College's Board of Trustees since 2002.
Demers is one of the regions foremost experts in politics. He founded The Demers Group and served in the New Hampshire House of Representatives. Demers has been involved with politics for the last 35 years, and contributes regularly on WMUR-TV in Manchester as a political correspondent. In February 2012 he was nominated by President Obama to serve on the Board of Directors of the Overseas Private Investment Corporation. He was confirmed by the Senate on Jan. 1, 2013 to serve in that position.
"The Horse Race Begins: A Look at 2014 and 2016 Elections"
Leading Red and Blue Political Veterans from Purple Strategies to Share First in the Nation Poll Results
Friday, January 31, 2014
12:00 p.m.
Lunch Served
The Martin Institute for Law & Society
Stonehill College
320 Washington Street
Easton, MA 02357

RSVP to Noelle Preston via phone at 508-565-1131, or via email at npreston@stonehill.edu by Monday, Jan. 27