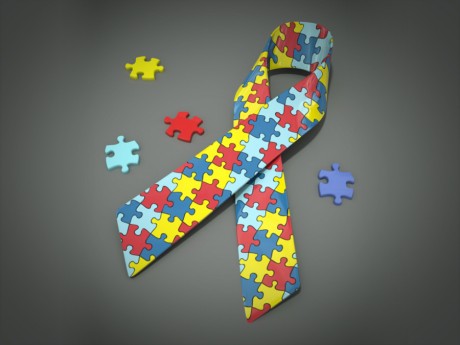 An estimated 1 in 88 children today have autism spectrum disorders, according to the Centers for Disease Control. And, like many colleges across the country, Stonehill has experienced an increase in the number of students with autism attending the College.
Helping these students to achieve academic success is an integral part of the College's commitment to increasing diversity and inclusion on campus. But, there are challenges, not just in helping students with disabilities to learn but also in creating productive classroom climates for all students.
Often, faculty members want to ensure that all students are engaged in their class discussions and projects. They wonder, however, if they are out of their depth when trying to connect with students who have autism spectrum disorders.
Welcoming Classrooms
"It reflects well on our faculty and staff that they want to create welcoming classrooms, which is one reason why we invited Jane Thierfeld Brown to campus for two days of meetings with faculty and staff. She is a nationally renowned expert on understanding the best practices in working with students on the autistic spectrum," explained the Director of the Center for Teaching and Learning Stacy Grooters who noted that Brown's visit is integrated into Academic Development Day.
Having an expert like Brown on campus is not just a chance to raise autism awareness, it is also an opportunity to talk openly about sensitive issues, said the Director of the Disability Services Office Elizabeth Orlando.
Strategies of Support
"A visit like this allowsus to discuss possible strategies or identify tools that our community can use in offering more support to students on the autistic spectrum. This is especially so when we have such widespread campus interest in the issue," Orlando added.
In addition to connecting with faculty members and staff, Brown will also meet with students, including teaching assistants, tutors and resident advisors, not to mention some student groups or clubs.
As part of DisAbilities Awareness Month, Brown's visit to Stonehill is co-sponsored by five offices: Disability Services, the Center for Teaching and Learning, Academic Affairs, Student Affairs, and the Stonehill Police Department.
Over two days, Brown will speak to representatives of the following campus offices: the Stonehill Police Department, Student Affairs, Athletics, Community Standards, Counseling Services, Health Services, Intercultural Affairs, Student Activities, Recreational Sports, Residence Life, Campus Ministry, Sodexo food service, the Writing Center, Human Resources, Academic Affairs, Academic Services and Advising, Registrar's Office, Financial Services, Career Services, and Disability Services.
A leader in the field of disability services, Brown serves as the Director of Student Services at the University Of Connecticut School Of Law. The co-author of two books on Asperger's Syndrome, she will be on campus October 15 and 16.
For more information, contact Elizabeth Orlando at eorlando@stonehill.edu or Stacy Grooters at sgrooters@stonehill.edu.