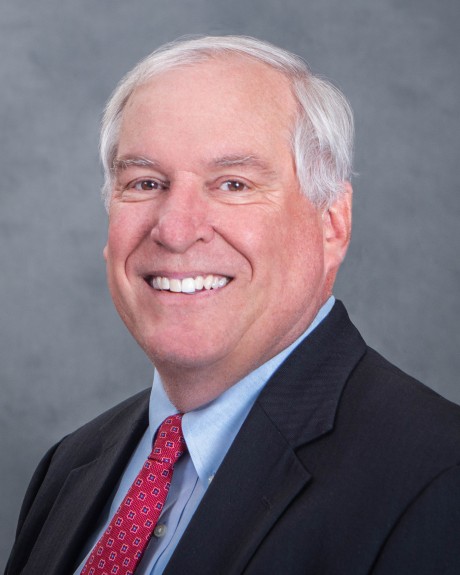 The President and CEO of the Federal Reserve Bank of Boston, Eric S. Rosengren, will visit Stonehill on Tuesday, September 3 for an inaugural event highlighting the recent opening of the College's new $30 million, state-of-the-art Leo J. Meehan School of Business building.
At the event, Rosengren will give a presentation about the state of the U.S. economy. The event will be held in the Kate Phalon McCarthy Auditorium at the May School of Arts & Sciences at 5 p.m. A livestream of the event will be available.
Although the event is geared towards a campus audience of students, faculty and staff, we invite alumni and friends of the College to attend. If you are interested, please register here for inclusion on the guest list.
"Given the Boston Fed President Eric Rosengren's stature as an economist and the breadth of his monetary policy experience, it is an honor for us to have him to share his insights with us on contemporary monetary policy and the work of the Federal Reserve of Bank of Boston, one of 12 regional Federal Reserve banks, "said Professor of Economics Hossein S. Kazemi.
Based in the College's Meehan School of Business, Kazemi, the Founder and Director of the Stonehill Bloomberg Program and Services, invited Rosengren to visit the College.
Rosengren is a voting member of the Federal Open Market Committee, the monetary policymaking body of the United States' Central Bank. As CEO of the Federal Reserve bank of Boston, he leads the Boston Fed's work on economic research and analysis, banking supervision and financial stability efforts, community economic development activities, and a wide range of payments, technology, and finance initiatives.
Appointed president in 2007, Rosengren has taken a rigorously data-driven approach to forming his views on the national and regional economy. His research and policy positions pay close attention to both aspects of the Fed's dual mandate – labor market outcomes as well as price stability.
Rosengren's work as a researcher and now as a policymaker has often focused on financial stability issues and their impact on the real Main Street economy. He has led several efforts to expand the Boston Fed's outreach and impact on low- and moderate-income communities, hosting foreclosure- prevention workshops for New England residents during the Great Recession and running a competition for postindustrial New England communities to develop cross-sector collaboration and ultimately help improve the lives of lower-income residents.
Rosengren holds a bachelor's degree in economics from Colby College, where he is the current chair of the board of trustees. He earned a master's and doctorate in economics from the University of Wisconsin, Madison.