Stonehill College Day of Light and Hope
We are calling on alumni, parents, faculty, staff, students and friends of the College to come together May 13, 2021 to celebrate Stonehill's 2nd Annual Day of Light and Hope.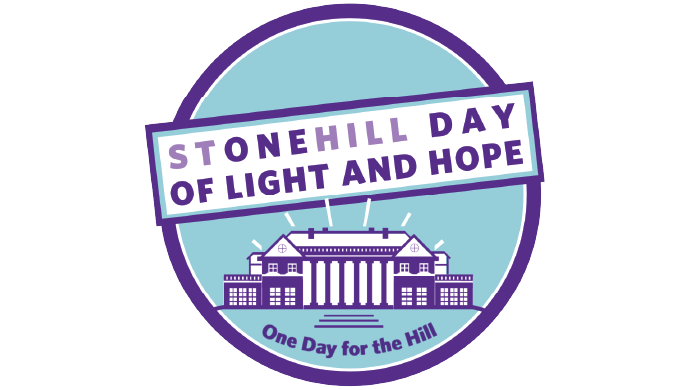 Celebrating the year of Stonehill's founding 1948
1 Day | 948 Donors
Our goal is to engage 948 donors to give back to Stonehill by the 2nd Annual Stonehill Day of Light and Hope on May 13, 2021 in support of our students in a year unlike any other.
On this day, we invite alumni, parents, faculty, staff, students and friends of the College to join us in a celebration of Light and Hope.
Participate in the 2nd virtual Stonehill CommUNITY 5K, photo challenges, coloring contest, and more acts of solidarity for Stonehill to help spread Light and Hope.
What does Stonehill mean to you?
it means acquiring the knowledge to grow into just and compassionate leaders.
it means fostering an education of the highest caliber.
it means witnessing their students grow and develop their talents.
it means lifelong memories, connection, and community.
What does Stonehill mean to you?
Alumni, parents, faculty, staff, retirees, and students - we want to hear what Stonehill means to you!
Submit your response through the link below. Messages will be shared on the Words of Light and Hope website.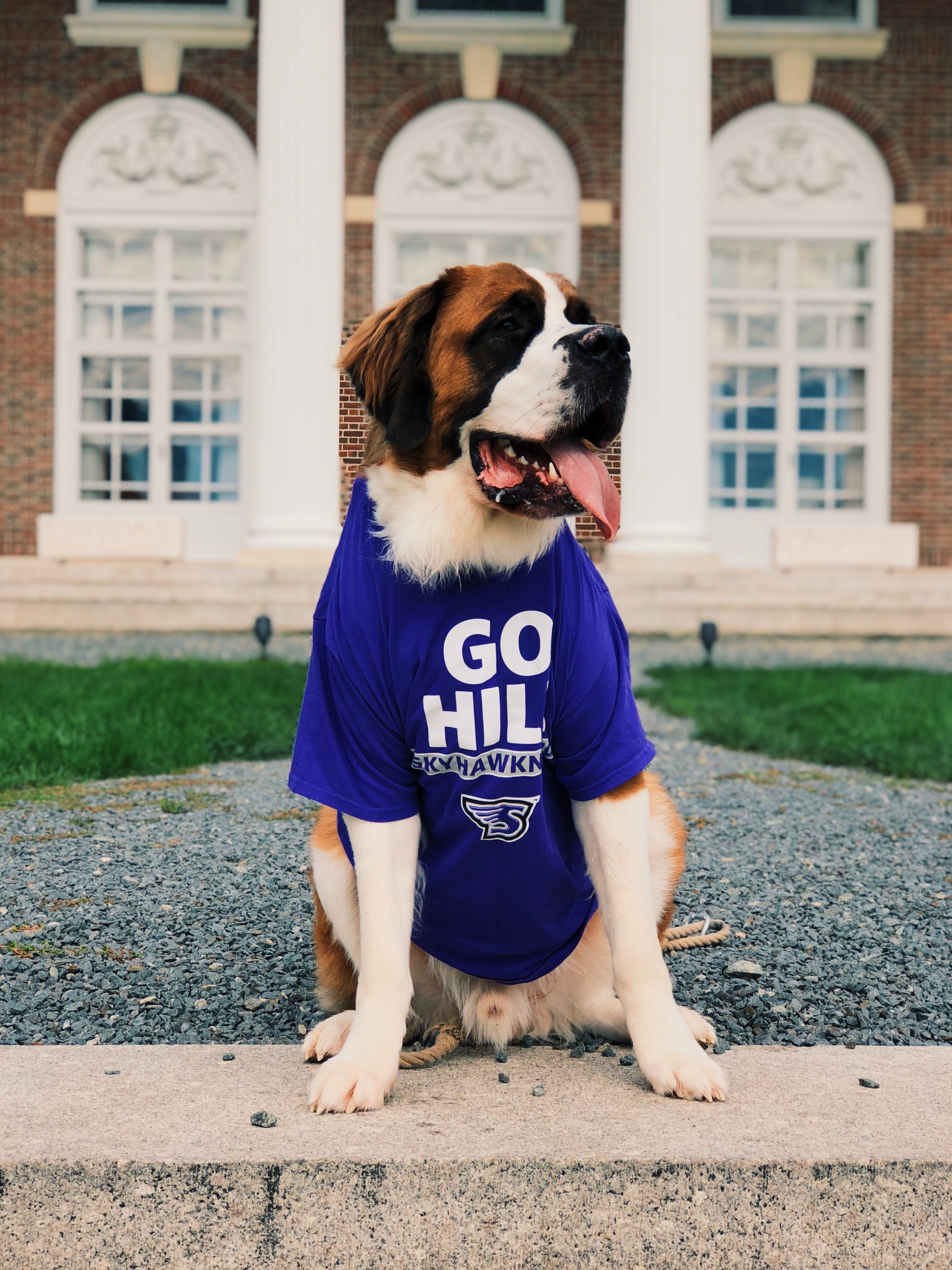 Share your Stonehill spirit:
Be 1 of 948 donors
Post #StonehillLightandHope photos and messages on social media
Wear purple or Stonehill gear
Spread Light and Hope this day
Photo Challenges
To participate in a photo challenge, tag us on the Stonehill alumni Facebook or Instagram (@StonehillAlumni) if your account is public or upload it through this form.
Stonehill spirit photo ideas:
Current or throwback photo of you and your Stonehill friends
Stonehill campus photo
Kids or pets wearing Stonehill gear
Photo of your Stonehill graduation
Use the hashtag #StonehillLightandHope on social media.
Donahue Hall Coloring Contest
Color Donahue Hall and share it on social media by tagging us and/or using the hashtag #StonehillLightandHope.
Directions for Use:
Right-click on the image and select Save Image As...
Save the image to your computer or print 
Color and share!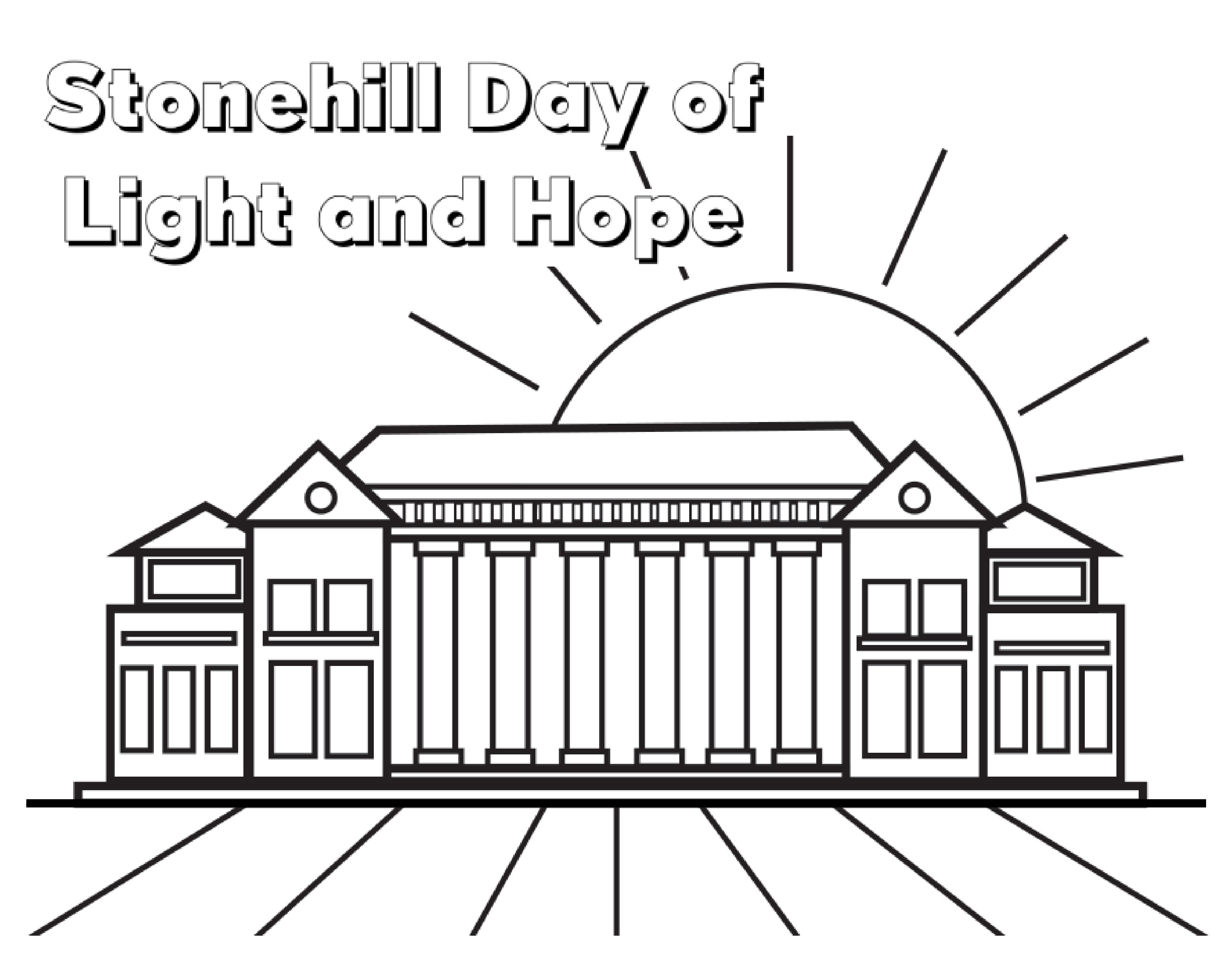 May 8 - 13: Pick Your Day
Run/Walk for Stonehill students!
Join us for Stonehill's 2nd virtual CommUNITY 5K to benefit students! Participate by running, walking, as an event sponsor or as a virtual cheerleader!

Can you beat last year's winner Ken Vinacco '18? Learn more about this year's contest categories include new team contests!
Following Stonehill's Day of Light and Hope, the College will make a bold announcement about its future goals at 7 p.m.

If you love Stonehill, you'll love the news we have to share.
Follow Us On Social Media
Our Stonehill Day of Light and Hope hashtag: #StonehillLightandHope