Student Alumni Association
The Stonehill College Student Alumni Association (SAA) was founded by the Alumni Office in 1992 to serve as a link between the Stonehill community and alumni. The organization keeps alumni in touch with campus life and works to make present students aware of their future roles as alumni.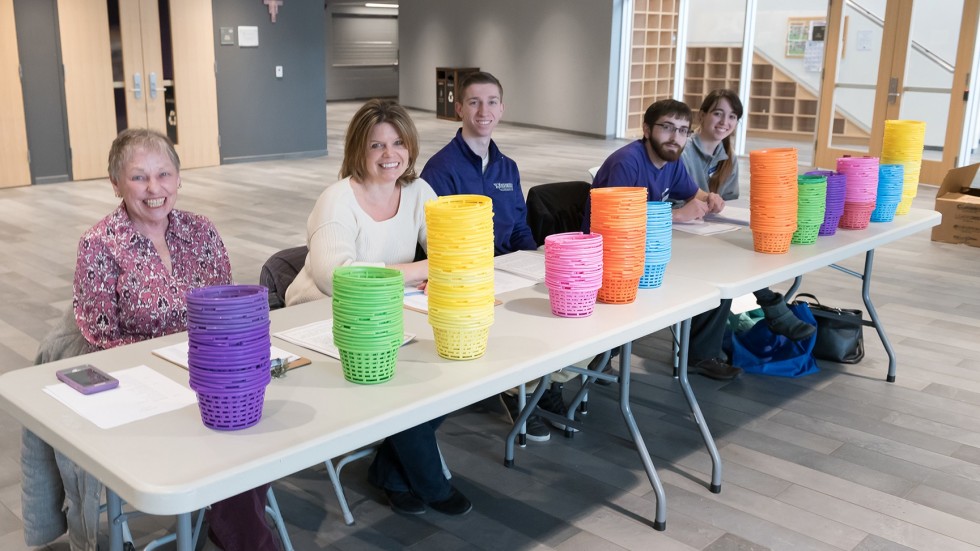 Members of SAA benefit by having the opportunity to meet prestigious alumni through their involvement with events sponsored by the Alumni Office and the Advancement Division. Members develop valuable leadership and communication skills and learn the importance of networking.
Programs & Events
The SAA works to "build a bridge" from students to alumni through student participation in programs and events.
Career Dinners
Ongoing Career Shadow Day
Alum Night in the Hill
New Grad Panel
Alumni Speaking Programs
Volunteer Opportunities
Students who participate in the SAA also have the opportunity to meet and network with alumni through volunteer opportunities during the year.
Alumni Networking Events
Children's Christmas Concert
Alumni Day
Easter Egg Hunt
President's Dinner
Reunion
Other Special Events
Boards & Committees
Michael McShane '21 -  President
Brenna Kueter '21 -  Vice President
Caroline Murphy '22 -  Career Services Chair
Joseph Conrod '21 -  Programming Chair
Madeleine Fancher '21 -  Public Relations Chair
Ellen Jones '22 - Administrative Coordinator
Sydney Ledoux '22 -  Outreach Coordinator
Sydney Pezza-Luther '21 -  Shadow Day Coordinator
Nana Amoh '21
Joseph Bradley '21
Michael Chamberlain '21
Alexis Christie '21
Kelly Connors '21
Samantha Curtin '21
Stephanie Dyer '21
Taylor Hart '21
Elizabeth Katsoulis '21
Kelly LaRegina '21
Belunda Moise '21
Amanda Papavasiliou '21
Isabella Susi '21
Graham Sweetnam '21
Nwanne D. Banor '22
Caitlyn Bowen '22
Hunter Brennan '22
Nathalie Alejandra Castillo Jimenez '22
Madison Griffin '22
Adam Hicks '22
Kemuel Navarrete '22
Olivia Beshoar '23
Hannah Davis '23
Kathleen Kilban '23
Emily Lambrou '23
Emily Rockwell '23
Bridget Ryan '23
Jacquelin Sauer '23
Colton Varholak '23
Nicole Walsh '23
Caroline Murphy '22 - Chair 
Joseph Conrod '21 - Chair
Contact Information
Merkert-Tracy Building – 305
The Office of Alumni Engagement serves Stonehill College alumni through Stonehill Connect, an online community for alumni. Alumni Engagement also runs the Alumni Travel Program, Stonehill College reunions and Alumni Day.