Student Alumni Association
The Stonehill College Student Alumni Association (SAA) was founded by the Alumni Office in 1992 to serve as a link between the Stonehill community and alumni. The organization keeps alumni in touch with campus life and works to make present students aware of their future roles as alumni.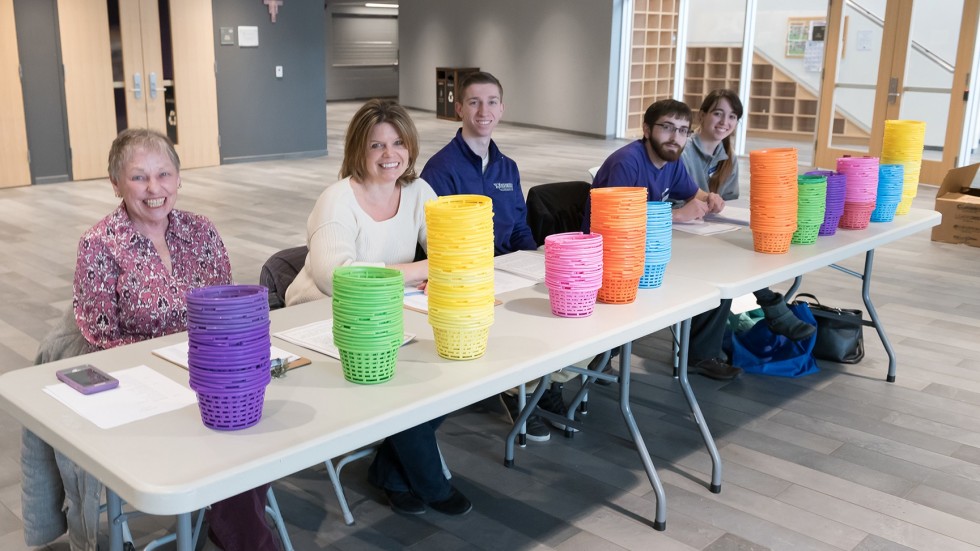 Members of SAA benefit by having the opportunity to meet prestigious alumni through their involvement with events sponsored by the Alumni Office and the Advancement Division. Members develop valuable leadership and communication skills and learn the importance of networking.
Programs & Events
The SAA works to "build a bridge" from students to alumni through student participation in programs and events.
Career Dinners
Speed Networking
Ongoing Career Shadow Day
Alum Night in the Hill
New Grad Panel
Scavenger Hunt
Alumni Speaking Programs
Volunteer Opportunities
Students who participate in the SAA also have the opportunity to meet and network with alumni through volunteer opportunities during the year.
Alumni Networking Events
Children's Christmas Concert
Alumni Day
Easter Egg Hunt
President's Dinner
Reunion
Other Special Events
Boards & Committees
Caroline Lambert '16 President
Nicole Veigas '16 Vice President
Morgan Sydlowski '16 Career Services Chair
Siobhan McAlister '16 Programming Chair
Maggie Tracy '16 Public Relations Chair
Elise Van Valkenburg '16 Administrative Assistant
Shantel Sinclair '16 Outreach Coordinator
Blaine Honohan '16 Shadow Day Rep.
Morgan Sydlowski '16 Chair
Reese Bomberger '16
Matthew Bruce '16
Kristin Buckley '17
Micaela Caulkins '17
Stephen Conway '17
Jacqueline Durand '16
Meghan Filbin '18
Mary Lehane '17
Taylor Mace '17
Erich Maynard '18
Kayla Mosesso '17
Gabby Reis '17
Yusif Samudeen '18
Kelsey Sullivan '16
Kassie Sweeney '16
Gina Valeri '16
Siobhan McAlister '16 Chair
Catello Battinelli '18
Molly Birmingham '18
Emma Donovan '16
Sarah Dunn '16
Brianna Gardiner '17
David Gorey '16
Carrie Hefler '16
Molly Hester '16
Claudia Korzeniecki '16
Elena McGinley '16
Lindsey Meallo '18
O`Shane Morgan '16
Oscar Tsao '17
Amy Lamontagne '17
Jessica Moody '17
Andrew Smith '17
Michelle Vonick '17
Emily Wooster '17
Contact Information
Merkert-Tracy Building – 305
The Office of Alumni Engagement serves Stonehill College alumni through Stonehill Connect, an online community for alumni. Alumni Engagement also runs the Alumni Travel Program, Stonehill College reunions and Alumni Day.