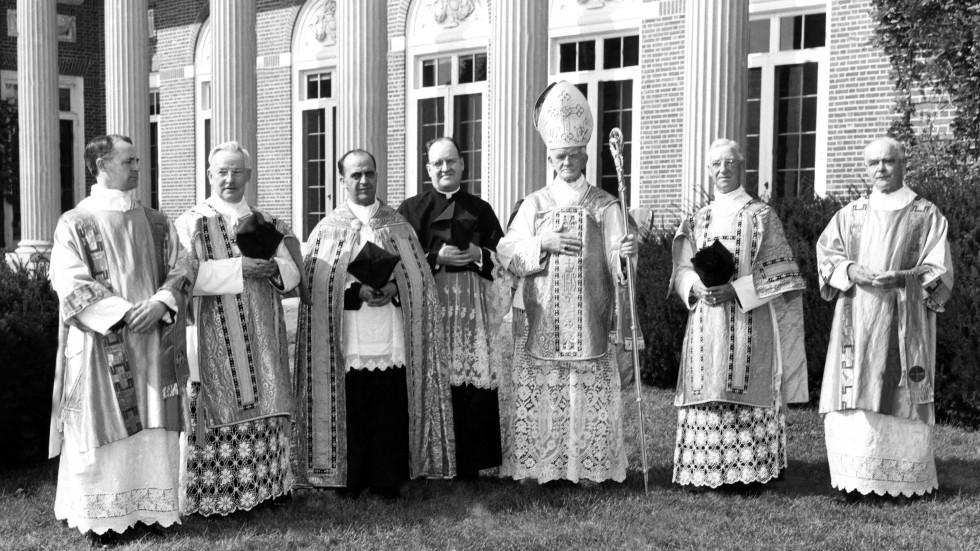 On October 12, 1948, led in prayer by Bishop James Cassidy and joined by representatives of the Congregation of Holy Cross and many others, the College celebrated its official opening, known as Founders' Day. The institution, led by our first president, Rev. George Benaglia C.S.C, began its inaugural semester with 134 students and eight faculty, at a cost of $420 per-year, holding most classes in Donahue Hall.
"We desire to train young, healthy, intelligent men who have a genius in the desire and the defense of Truth, of Decency and of Justice," said Rev. Benaglia of the College's founding educational philosophy. He and other members of the Stonehill's leadership team took seriously the responsibility of guiding the next generation both morally and academically, recognizing the importance of nurturing the whole person.
Since then, the College has built on that modest foundation to encompass today more than 30 buildings, 2,500 students, nearly 1,000 faculty and staff, a growing alumni network of nearly 30,000, and much, much more. Still, we remain rooted in the values of the Congregation of Holy Cross and the guidance of Rev. Benaglia, Blessed Basil Moreau, and others in developing students who think, act, and lead in the creation of a more just and compassionate world.