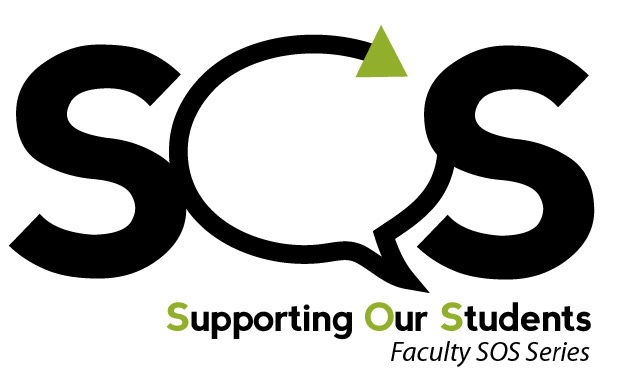 Nationwide, as colleges see increasing enrollments of students with disabilities -- as well as students with emotional or psychological concerns -- faculty find themselves facing new challenges in teaching and mentoring this changing student body.
The Faculty SOS ("Supporting Our Students") Series seeks to provide faculty with the tools to meet this new challenge.
Jointly organized by the CTL, the Office of Disability Services, and the Office of Counseling Services, this series of informal roundtables and more formal workshops provide faculty with information and advice about how they can best work with students with disabilities as well as students with emotional or other psychological difficulties.
Also check out our Student Support Resources page to find answers to many common questions about student support on campus.
Spring 2014 Schedule
This spring's SOS series will feature three open-topic roundtable lunches, each featuring a different student support office on campus. Representatives from each office will be available to answer faculty questions and to talk about some of the typical concerns of the students they work with.
So if you've always wanted to know more about what a particular office does or have a question about your work with certain students, join us for lunch and a lively conversation. Lunch will be provided, so kindly RSVP to Patricia Neagle if you will be joining us.
"Ask Disability Services"
Wednesday, February 19
11:30 - 12:45
Duffy 120

In February, Elizabeth Orlando, Director of Disabilities Services will be our featured guest, ready to answer any and all questions you have about teaching students with disabilities, the kinds of supports our students are offered, and the resources available for faculty through the Office of Disability Services.
"Ask Counseling Services"
Monday, March 17
11:30 - 12:45
Duffy 120

In March, Maria Kavanaugh, Director of Counseling Services will join us to answer your questions about working with students who are dealing with psychological concerns, the ways Counseling Services can support faculty, and your options for finding help when you're concerned about a student.
"Ask Intercultural Affairs"
Monday, April 14
11:30 - 12:45
Duffy 114 Conference Room

Liza Talusan, Director of Intercultural Affairs, will be our April guest. Liza can answer your questions about creating welcoming environments in the classroom, incorporating discussions about diversity into your courses, and how you can better work with our underrepresented students at Stonehill.