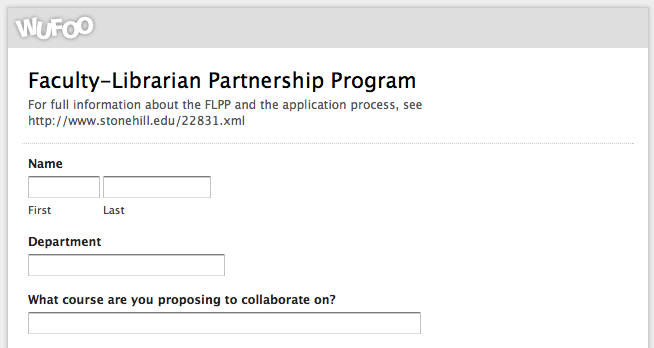 Applications for the MacPhaidin Library/Center for Teaching and Learning FLPP should be submitted electronically using our online application form.
DEADLINE: Monday, April 20
APPLICATION FORMAT: Applications must include the following:
Project proposal (250-500 words) that addresses your course goals (What are your learning goals around information and/or research literacy for this course?) and your anticipated benefits (What are your reasons for wanting to participate in the FLPP? What benefits do you anticipate for you and your students?)
Course description/syllabus that describes the basic content and goals of the course
APPLICATION REVIEW: Grants are reviewed by the Director of the CTL, the Director of the Library, and members of the library's reference department. Applicants will be notified of final decisions by e-mail.