"No Time Like the Present"
May 16 & 17, 2019, May School of Arts & Sciences
May 16, 2019 Visiting Speakers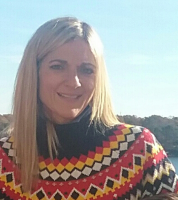 Joy LaGrutta, M. Ed is the Coordinator of Alcohol & Drug Education and Prevention at Framingham State University. She has a Masters degree in Adolescent Risk and Prevention Education from Harvard University. She provides campus wide outreach and education on alcohol and drug use, and also works individually with students to develop harm reduction strategies around issues of substance use. Prior to joining the Wellness Center at Framingham State in 2017, she worked with college students at Wentworth Institute and University of Rhode Island. She has also worked on several clinical research projects seeking to improve drug and alcohol treatment.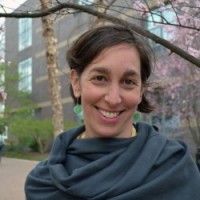 Stephanie Mackler is an Associate Professor Education and Assistant Dean of Ursinus College. Her research interests include the philosophy of the liberal arts, Hannah Arendt, philosophy of the study of education, humanistic study in education, philosophy of childhood and philosophy for children, philosophical hermeneutics. She took part in the development of the recently adopted Open Question Open Minds Core at Ursinus College.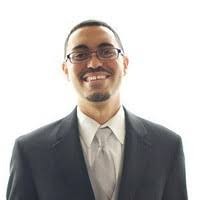 Ryan Rideau is currently the Associate Director for Teaching, Learning and Inclusion at the Center for the Enhancement of Learning and Teaching at Tufts University. In this role, Ryan works with faculty members to foster and promote inclusive teaching practices. His research interests include, race and gender in higher education, critical race theory, and the experiences of faculty members of color. He holds a Ph.D. in Higher Education from Virginia Tech, a M.Ed. from the University of Virginia, and M.A. and B.A. degrees from the University of California, Berkeley.
May 17, 2019 Visiting Speakers
Betsy S. Goldman is a director, dramaturg, and educator. She is the Theatre Arts Program Director at Boston Shakespeare Project, a non-profit provides arts and humanities enrichment programs for Greater Boston's underserved youth. She is a Professor of Theatre at Curry College, is involved in ASL-English translation for the theatre, and she is a trained Joker (a facilitator of Theatre of the Oppressed workshops and forum theatre). She holds a PhD in Theatre History from Tufts University, and a MA in Educational Theatre from New York University.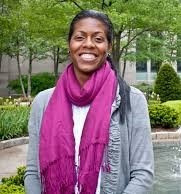 Chavella T. Pittman, PhD is a Professor of Sociology at Dominican University. Her research interests and expertise include higher education, interpersonal interactions & marginalized statuses, and research methods & statistics. Dr. Pittman provides support and accountability coaching to those who want to teach well, but much more efficiently. Additionally, she offers consultation services to academics who feel their classroom dynamics and evaluations are impacted by marginalized statuses (e.g. race, gender, sexual orientation, etc.).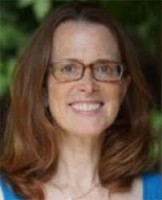 Karen Storin Linitz was appointed Associate Dean in December 2016 and charged with leading the library through a transformation to a 21st century Learning Commons. Karen first joined Emmanuel in December 2011 as Director of Academic Technology & Innovation, after almost a decade at Harvard Law School, where she was Senior Learning Technologies manager. Karen received her BA from UMass Amherst, and also has a masters' degree from the University of Michigan's School of Information and a JD from Georgetown University.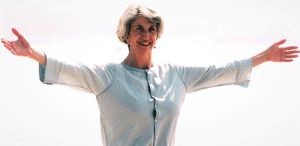 Corinna Trabucco (Private Practice) is an AmSAT* certified teacher of the Alexander Technique. In 1991, she completed the three-year training program required to become an Alexander Technique teacher and convey the kinesthetic experience with the hands that is the special craft on which teaching the Alexander Technique is based. She has an MA in Theatre Education and was an assistant professor and Director of the Dance Department of Emerson College from 1976-1981. She has taught in the College of Fine Arts at BU and Stonehill College.
Past AD Day Programs