Liturgical Ministers
Be an active part of our Liturgies by becoming a Lector, Eucharistic Minister, Altar Server, or Minister of Hospitality.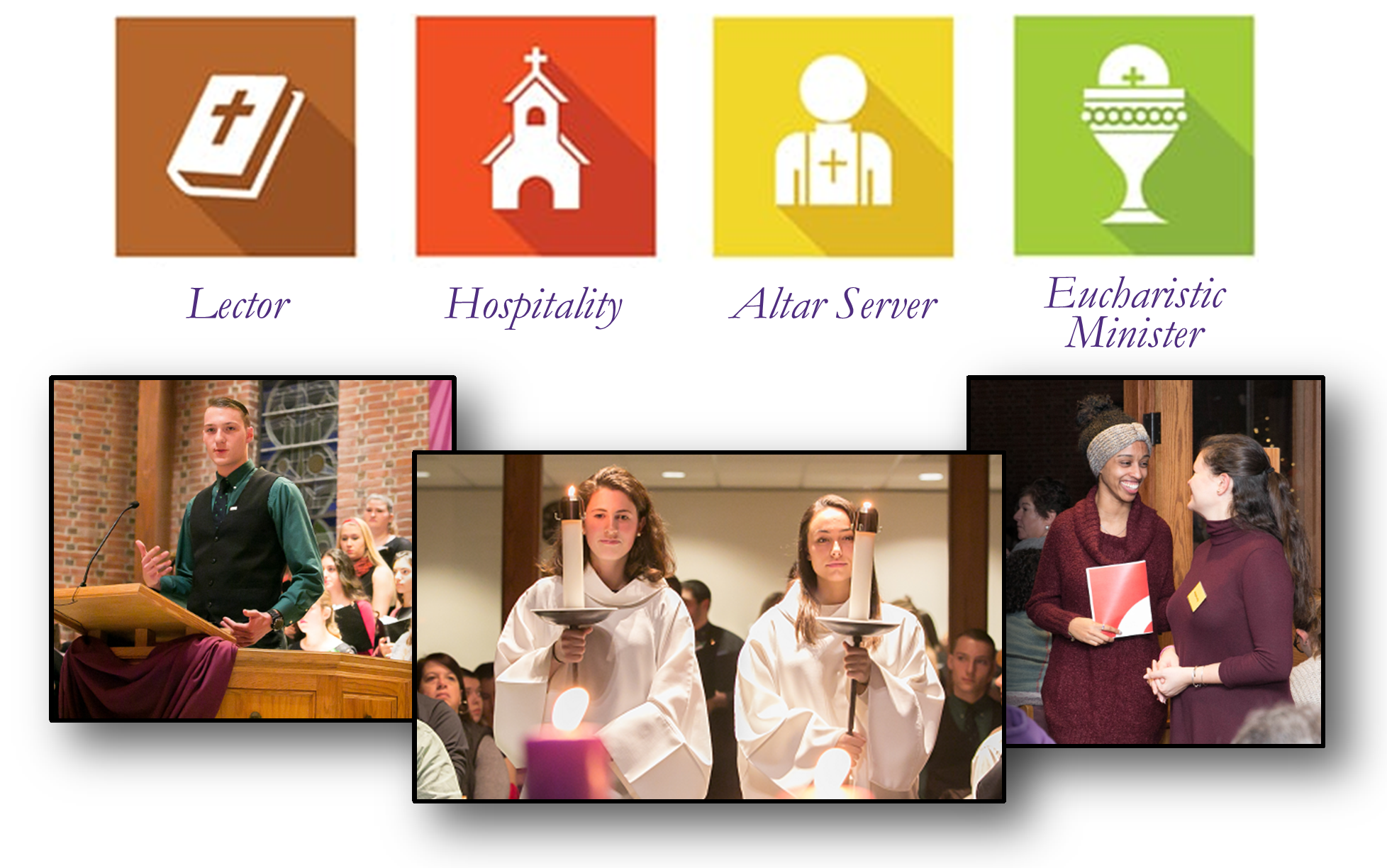 Students of all faiths and backgrounds are encouraged to participate in Stonehill's Sunday liturgies in the Chapel of Mary. Members of the campus community may serve as lectors, altar servers, ministers of communion, hospitality ministers or participate in the music ministry. Liturgical ministers often find that their participation deepens their relationship with Christ and connects them to new friends and mentors at Stonehill. In addition to weekly liturgies, these students assist at the Mass of the Holy Spirit, Family Weekend, Baccalaureate Mass and other worship services on campus.
All new liturgical ministers at Stonehill College are asked to attend a brief Training Session which will take place towards the beginning of the Fall Semester. Please e-mail Phil Pereira, Campus Minister for Music & Liturgy, to register. One-on-one training can be arranged for those who had missed the Training Session.