Stonehill Named a Top College by Princeton Review
Stonehill has once again been named one of the nation's best institutions for undergraduate education by The Princeton Review.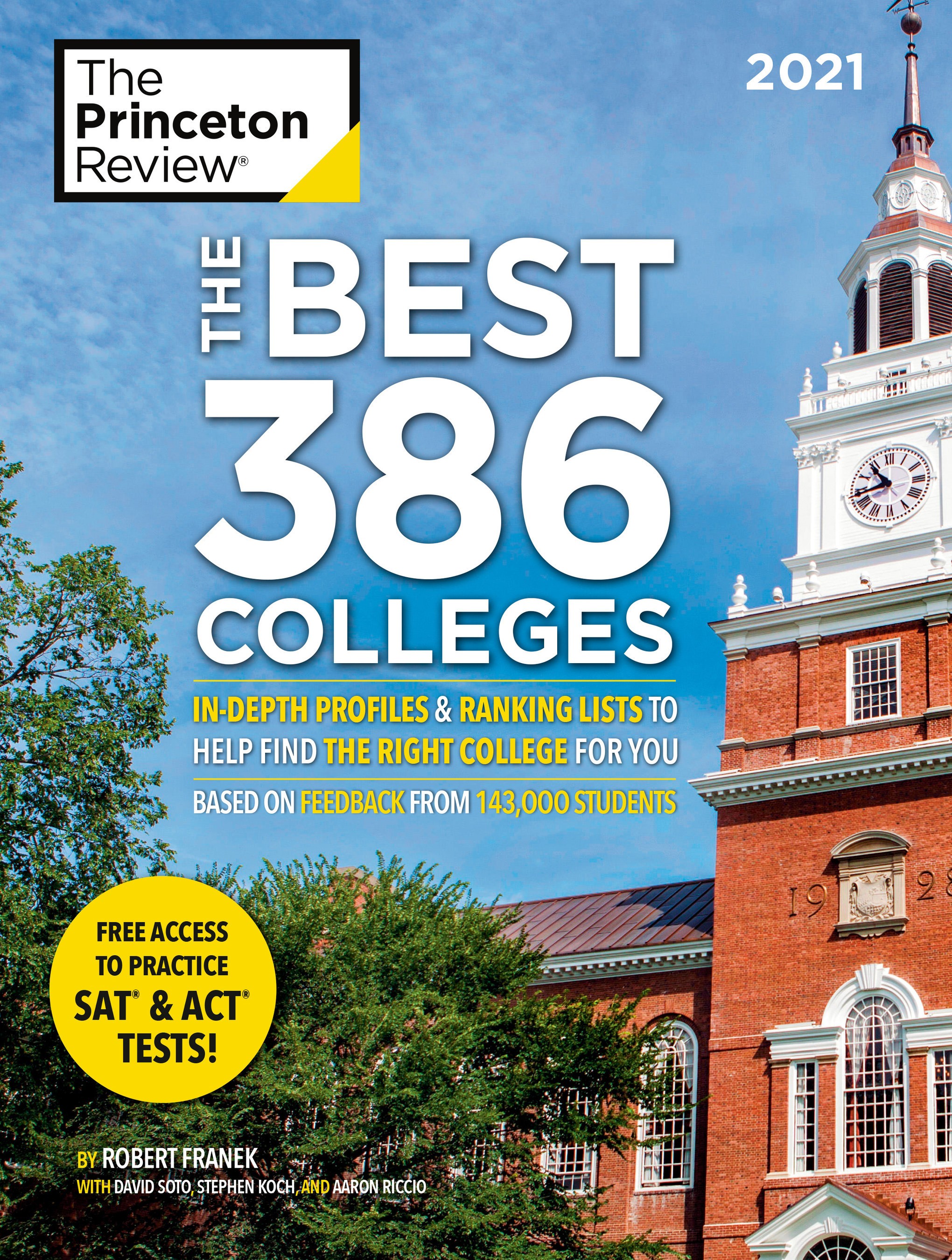 Stonehill has once again been named one of the nation's best institutions for undergraduate education by The Princeton Review. The education services company features the College in the new 2021 edition of its annual college guide, "The Best 386 Colleges."
Along with a feature in the national guide, Stonehill was recognized by The Princeton Review as a top college in the Northeast Region, as a Best Value College, as one of the greenest colleges in the nation, and for its strong town-gown relations.
In its profile on Stonehill, The Princeton Review quoted extensively from students the company surveyed for the book. Below are a few excerpts from the book's profile on the College:
On Stonehill's Community
Stonehill College, resting between Boston and Providence, is a place where students say, "I can be myself," and "I am supported in all my endeavors" by a community of people who "want [me] to succeed."
On Stonehill's Career and Life Preparation
At this Roman Catholic liberal arts college, students feel like the academics place a productive emphasis on developing all the "necessary training, knowledge and skills that will allow us to succeed post-graduation."
"My résumé is unique, and I feel secure that I will have a successful job after I leave," one student reports, listing "a full-time internship in L.A." and the chance to travel "abroad to do service in South Africa next semester" among the career-building opportunities to be found at Stonehill. Students also praise "the invaluable Career Development Center, providing ample career opportunities and professional training."
On Stonehill's Academics
This "strong liberal arts program geared toward traditional students" provides students with "fully-integrated classrooms and laboratories" and professors who are "friendly, with intimate class sizes of ten to twenty-five students."
On Stonehill's Faculty
The "knowledgeable and passionate" professors are "accessible to students" outside of class and "challenge students to work hard and think critically." They are genuinely interested in their students and want to help them succeed. They "really do care about you and make an effort to get to know you (academically as well as outside the classroom, i.e., hobbies, etc.). One student describes a professor they had their first semester who "still says 'hi' to me when he sees me in the hallways (and I haven't had him as a professor in three years)," and many other students tell us about how professors are "willing to meet with you to go over a test or paper" to make sure "you succeed."
On the Student Body
Stonehill students are quick to tell you just how nice everyone is. People "always say hello even if they don't know you," and "if you run out of money at the dining hall, someone will almost always help you out."
To see The Princeton Review's full profile on Stonehill, visit here (login required).