Princeton Review designates Stonehill College as one of the best values in the Country
The Princeton Review recently surveyed U.S. colleges and universities on the issue of value and chose Stonehill College to be among a select few nationally to earn its highest Return on Investment( ROI) ratings for 2023.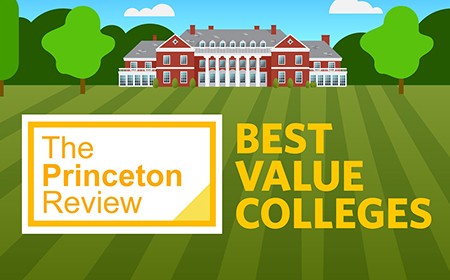 "We tallied the ROI ratings based on more than 40 data points that covered academics, affordability, and career preparation," said Rob Franek, editor-in-chief of The Princeton Review. "I am pleased to report that Stonehill College is one of 209 outstanding institutions we designated as our Best Value Colleges for 2023."
The Princeton Review's designation builds on last year's U.S. News & World Report ranking, which also listed Stonehill as a national best-value college.
Other Princeton Review designations received recently by Stonehill include: