Money Magazine Ranks Stonehill Among Best Colleges in U.S.
Less than 20% of the 700 schools on Money's 2023 Best College list, including Stonehill, received 4.5 stars or higher in the magazine's 5-star rating system.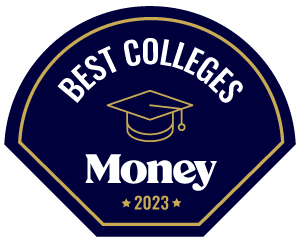 When Money magazine recently analyzed the roughly 2,400 four-year colleges and universities in the United States, it determined that fewer than 20% – a select group that includes Stonehill College – meet the highest standards in terms of education quality, affordability, alumni earnings and graduation rates.
The magazine started its research by examining all 2,400 four-year public and private nonprofit colleges in the country, and rated the top 700 on a 5-star system based on three main points: quality, affordability and student outcomes.
Stonehill was one of only 17 Massachusetts colleges and universities to make the list and it bested a significant number of schools that students typically consider when applying to Stonehill.
The magazine gathered information from U.S. Department of Education, Peterson's, PayScale.com, MONEY/College Measures calculations and ranked the schools on 26 factors in three categories: educational quality, affordability and alumni success. Stonehill ranked 280 out of 2,400 four-year colleges and universities.