Meet Stonehill's new Chief of Campus Police, Rochelle Ryan '18
Chief Ryan has been a member of the Stonehill College Police Department for nearly two decades.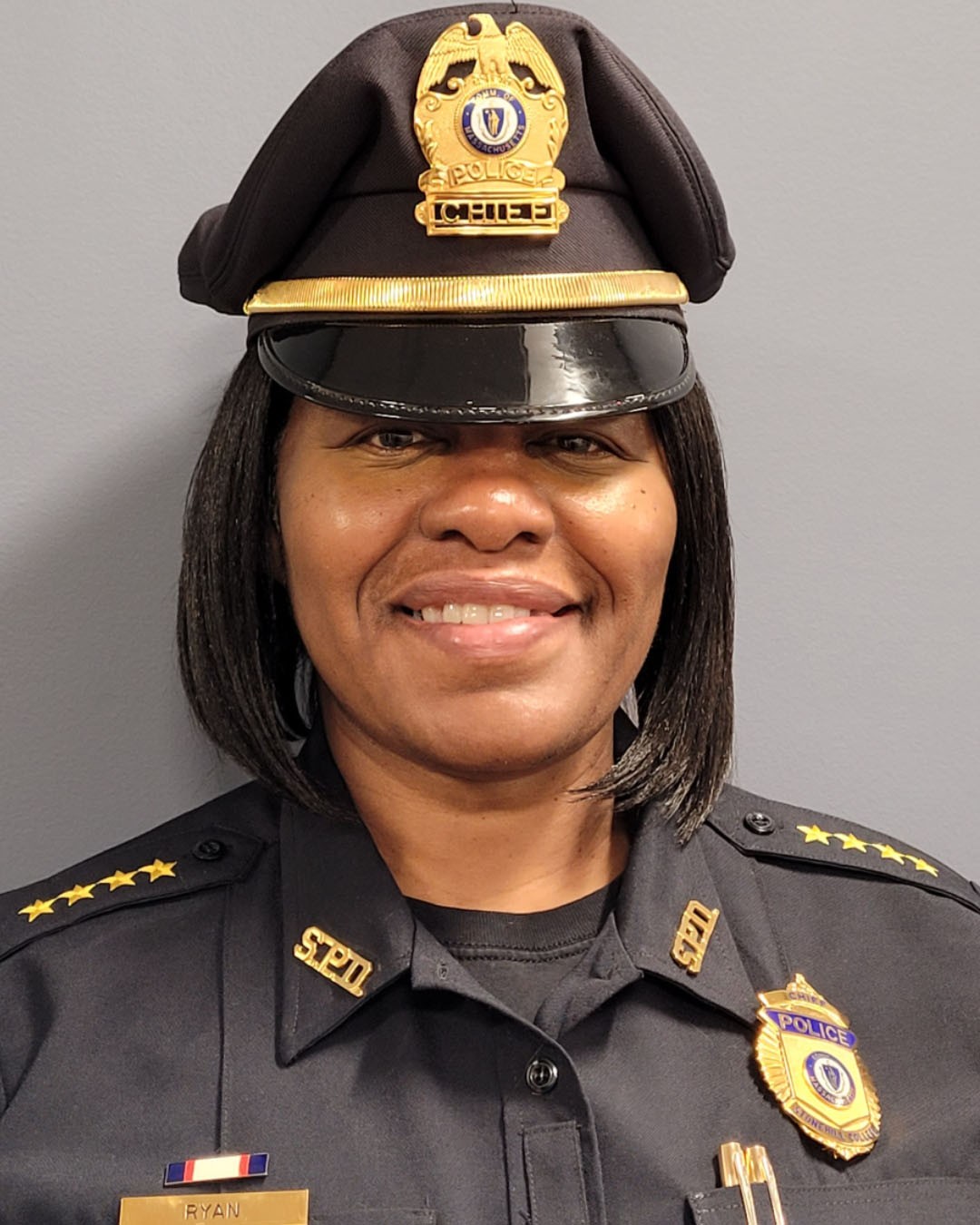 Rochelle Ryan '18 has graciously accepted the position of Chief of Campus Police. She had been serving as Acting Chief of Campus Police since August.
"Rochelle has been a valued member of Stonehill College for nearly 20 years," said Vice President for Finance Jeanne Finlayson. "I am deeply grateful that she has accepted this vital role dedicated to campus safety."
Chief Ryan has been a member of law enforcement for over 25 years. Her career began with the Weymouth Police Department, where she served for six years.
In 2002, she joined the Stonehill College Police Department. During her career at Stonehill, she held the ranks of Patrol Officer, Sergeant, Staff Sergeant, Lieutenant of Patrol and Investigations, and Civil Rights Officer prior to accepting the role of Chief of Campus Police. As Chief, she leads a department of more than 20 people. A proud alumna of Stonehill College, Chief Ryan earned her bachelor's degree in Criminal Justice in 2018 while continuing her full-time duties.
According to Chief Ryan, she decided at an early age that she would serve her community through law enforcement. Growing up, her parents supported, guided, and instilled in her a strong faith in God, integrity, confidence, and strength. They also taught her to help others, respect all people, and never forget where she came from. As the oldest of 11 children in her family, she grew up with a strong foundation in serving, protecting, and leadership.
Chief Ryan is a wife of 31 years, mother of three children, and grandmother to two grandchildren whom she adores. She describes herself as a woman of faith and is a longtime member of her church. Chief Ryan says she is thankful for God's blessings and the prayers and support of her family, church and friends as all are instrumental in her life's achievements and reaching the pinnacle of her law enforcement career.
"I am honored to lead campus police and to serve Stonehill College as the Chief of Campus Police. I have dedicated my career to serving and protecting, and look forward to continuing to support Stonehill College in this new role," said Chief of Campus Police Rochelle Ryan '18.