A Beacon of Light and H.O.P.E.
Senior named the recipient of grant benefitting student service project.
In recognition of his commitment to serving others through initiatives like the H.O.P.E. Service Immersion Program, Colton Varholak '23 has been named the recipient of a grant from the Sean M. Gannon Memorial Fund of the Cape Cod Foundation, totaling $500 to support the H.O.P.E. Service Immersion Program.
"I am humbled by this honor. I've always tried to live a life of service. Being part of something bigger than myself and helping others who are less fortunate is very important to me," said the criminology and environmental studies double major.
Varholak, originally from Orange, Connecticut, used the grant to help H.O.P.E. participants meet their $1,000 fundraising goal for a trip to New Orleans, Louisiana. As part of this immersion experience, which took place in January 2023, 10 students assisted with natural disaster relief while also exploring matters related to racial justice.
"I am leading the trip with my friend Liz Jalette, another member of the senior class," Varholak said. "A lot of our other friends are also going with us. It's going to be a nice way to finish off our time in the H.O.P.E. program and at Stonehill."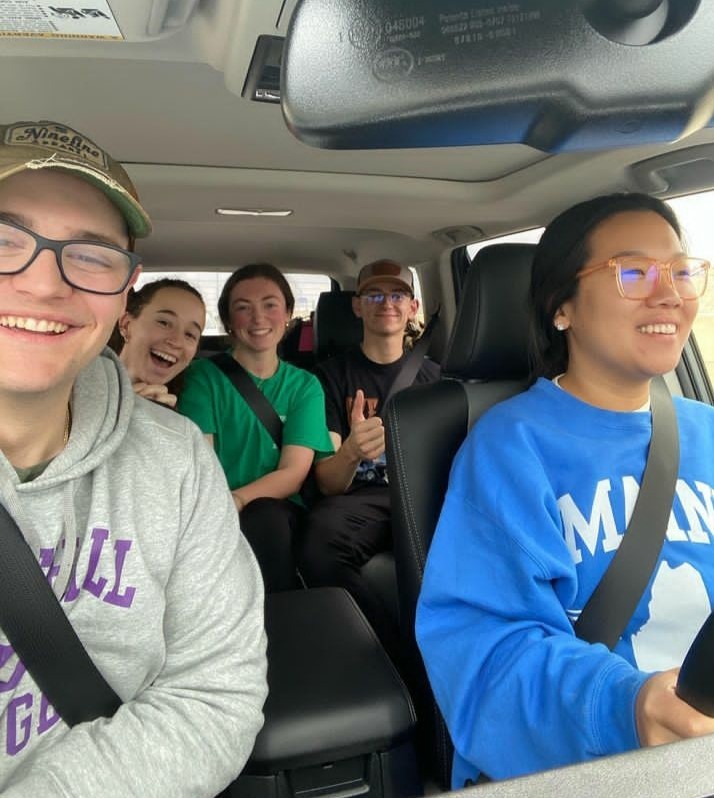 Campus Minister for Service Immersion Colleen Schoeck, who runs H.O.P.E., notes Varholak has demonstrated many admirable qualities through his previous work with the program, including a drive to "go the extra mile to help people in need."
"Colton has been an excellent role model for other students on what it means to be a servant leader," she said. "He is always willing to pitch in and devotes so much of his time to caring for others."
The Sean M. Gannon Memorial Fund of the Cape Cod Foundation honors a Yarmouth, Massachusetts-based K9 sergeant who died in the line of duty in 2018. Gannon's Stonehill connections run deep. Prior to working on Cape Cod, he was a Campus Police officer from 2007 to 2010. His brother Timothy graduated from the College in 2009, while his mother Denise previously served as Campus Ministry's music director.
"Sergeant Gannon was a dedicated public servant and a valued member of our community. We are proud to see that his legacy of leadership lives on through Colton, who has made many impactful contributions to our department as part of our work study program," said Rochelle Ryan '18, chief of campus police.