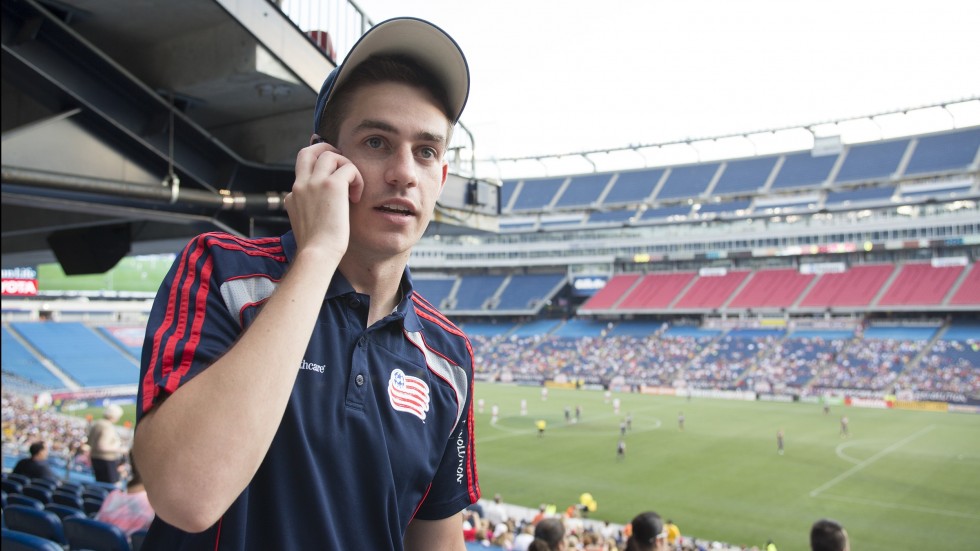 Internships not only make you more marketable as a job candidate, they also give you the opportunity to gain greater understanding and hands-on experience in a specific field. We offer opportunities for students of any major to put their classroom experiences to work – over the summer or during the school year. Stonehill students can earn academic credit for completing internships. Most local internships are part time, but students also have the option to intern full time.
Recent Local Internship Opportunities
Local companies seek Stonehill students again and again because they've earned a reputation for accountability and professionalism. Here are some of the companies we work with, but remember: if we don't have the internship you're looking for in our database, we'll help you find it.
Adidas Group
American Public Television
Blue Cross Blue Shield of Massachusetts
Brockton Visiting Nurse Association
Boston Ballet
Boston Children's Hospital
Children's Museum of Easton
Cubist Pharmaceuticals
Dana Farber Cancer Institute
Dunkin' Brands, Inc.
EMC Corporation
Enterprise Holdings
Fox 25 News
Fidelity Investments
Gillette Stadium – Kraft Sports Group
Horizons for Homeless Children
InterSystems Corporation
Massachusetts General Hospital
Massachusetts State House
Museum of Fine Arts, Boston
NESN
Pan American Health and Education Foundation
Pricewaterhouse Coopers
Samsonite Corporation
School on Wheels of Massachusetts
Seaport Companies
Shields Health Care
Talbots
W.B. Mason
WCVB-TV Channel 5
WorldTeach