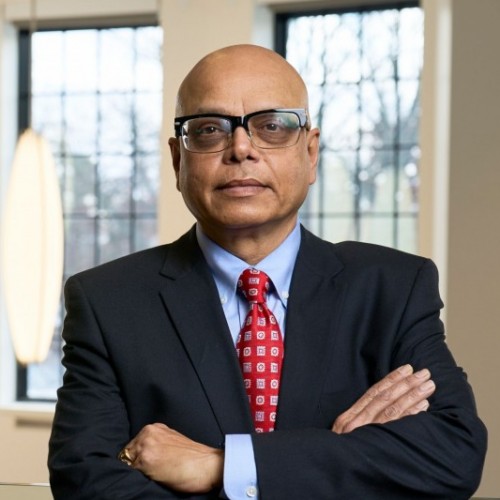 Sam Beldona
Dean, Leo J. Meehan School of Business
Sam Beldona serves as the Meehan School's chief academic and administrative officer. He is responsible for developing a strategic vision that will enable students, faculty, and staff to create new programs and strengthen existing ones. He also plays an important part in the College's continued efforts to foster diversity, equity, inclusion, and accessibility on campus.
Beldona is a progressive administrator with nearly three decades of experience in higher learning. Throughout his career, he has worked collaboratively with administrators, faculty, alumni, staff and students to affect transformational change across public and independent institutions. With an emphasis on transparency and shared governance, he has demonstrated success in creating academic and extracurricular programs that promote globalization, innovation, student success and collaboration with external stakeholders.
He joins us from the University of Scranton where he most recently served as Special Advisor to the Provost for Strategic and Emergent Issues following a two-year term as Dean of the Kania School of Management. In his work with the Provost's office, he oversaw a strategic planning committee focused on growing the institution and its resources. He formed a Deans Leadership Council to help administrators articulate policies for the school. He also successfully led the Kania School's re-accreditation efforts.
He holds degrees in Physics (B.Sc.) and General Management (MBA) from Karnatak University in India. He earned an M.S. in International Business and a Ph.D. in Business Administration from Temple University.