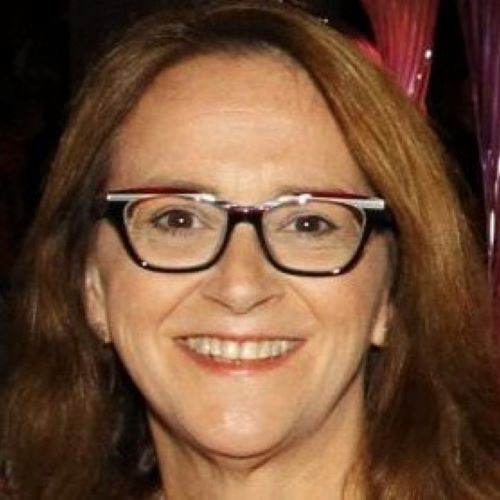 Pamela M. Kelley
Associate Professor of Criminology
Biography
Professor Pam Kelley is an expert on crime analysis, crime mapping, research and evaluation methods, and criminal justice statistical analysis. Professor Kelley has over 26 years of experience in the field of criminal justice research and evaluation and has published over 85 evaluation and research technical reports. Professor Kelley has also co-authored journal articles on the law enforcement response to the opioid overdose crisis for Police Chief Magazine and the International Journal of Offender Therapy and Comparative Criminology. Her article "The City of Brockton's Champion Plan: The Role of Police Departments in Facilitating Access to Treatment" won the 2018 Sage/Criminal Justice Policy Review, Northeastern Association of Criminal Justice Sciences' Annual Award.
In addition to her teaching position, Professor Kelley is also the Executive Director of Kelley Research Associates (KRA), a private evaluation and research firm she founded in 1999 which specializes in criminal justice, opioid prevention and intervention programming, community service, and education evaluation and research projects. Professor Kelley and KRA have been recognized by the U.S Department of Justice as a "Best Practice" for her research and evaluation work with the Brockton Police Department Massachusetts. KRA has a long history working with law enforcement and community-based organizations implementing innovative responses to crime and public health issues. The majority of KRA current projects are public safety collaborative efforts involving criminal justice agencies, social service agencies, school departments, and community organizations and members. KRA staff assist these initiatives in developing goals, objectives and performance measures; developing evaluation plans; collecting and analyze baseline data; conducting continuous research to assess the achievements of the programs; and providing constant feedback to the project coordinators. KRA has expertise in designing and implementing data collection systems to support grant funded efforts and fill gaps left by the limitations of local data.
Most recently, KRA created the Critical Incident Management System (CIMS), a software product developed to support countywide police led post-overdose outreach programs. The CIMS software is a web-based product that facilitates maintenance and analysis of all overdose incident and follow-up visit data; it contains an internal communication system that facilitates multi-jurisdictional collaboration between police agencies; and provides key stakeholders with real-time reports on fatal and non-fatal overdose events and outreach visit outcomes. CIMS is currently being utilized by over 160 police departments in five counties in Massachusetts with an additional 86 departments (three counties) considering a Fall 2019 system launch. In addition to this work with law enforcement regarding the opioid crisis, KRA is also the Local Action Research Partner for the City of Brockton's Shannon Community Safety Initiative Gang Grant, a position KRA has held for the past 13 years. The Shannon Grant is focused on reducing gang violence through a variety of prevention, intervention and suppression strategies. KRA is also the designated Research Partner for the U.S. Department of Justice's Project Safe Neighborhood grant in Plymouth County, which focuses on reducing gun violence through enhanced prosecution strategies and community prevention approaches. Professor Kelley hosts interns and supervises directed study projects every semester with students interested in working on any current KRA projects.
Previously, Professor Kelley served as the Director of Research and Evaluation for the Crime and Justice Foundation in Boston, where she partnered with the U.S. Attorney's Office as the research partner for the U.S. Department of Justice's Strategic Approaches to Community Safety Initiative in Lynn, Massachusetts, and Brockton, Massachusetts. Professor Kelley began her career and her passion for law enforcement programming and administration as the Director of Planning and Research for the Quincy Police Department where she spent five years building a domestic violence data collection system, implementing a new Computer Aided Dispatch System, and updating all department policies and procedures.
Education
Ph.D. Candidate –ABD, Law, Policy, and Society, Northeastern University
Master Public Administration, Maxwell School of Citizenship & Public Affairs, Syracuse University
B.A., Political Science, Rhodes College
Research Interests
Opioid Overdose and Substance Use Disorder, Gang Violence, Gun Violence, Narcotics Distribution, Children Who Witness Violence, Domestic Violence, Law Enforcement Administration, Crime Analysis, Crime Mapping
Courses Taught
Critical Introduction to the Criminal Justice System
Introduction to Policing
Research Methods for Criminology (WID)
Research Methods for Criminology
Violent Crime and Federal Initiatives
Spatial Crime Analysis
Seminar: Police in Society