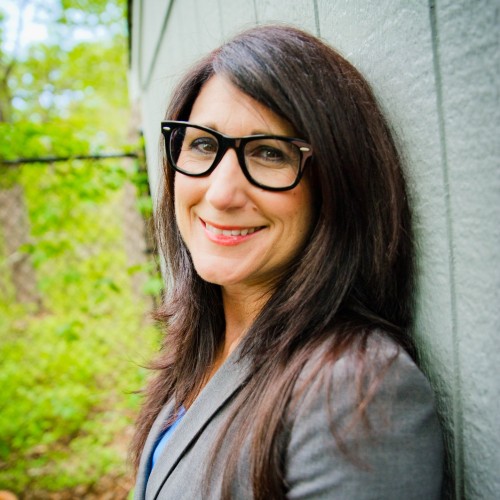 Kristin M. McGillicuddy
Adjunct Professor of Marketing
Biography
Kristin McGillicuddy has 20 years of college teaching experience at Stonehill in both the undergraduate and graduate marketing programs. Her work with students extends beyond the classroom and includes mentoring, networking, and developing internship programs with local companies.
In addition to teaching, Kristin has 24 years of marketing experience with senior marketing and higher education positions in companies such as Kids II, Marketing Advocate, Dorel Juvenile Group, The First Years, Princess House, Aqua Leisure, Goodbaby, UMass Dartmouth, and Pet Food Experts. Her experience includes management and consulting work in the areas of marketing strategy, product development, business development, innovation, integrated marketing communications, marketing research, sales, and brand management. She has presented to major retailers including Walmart, Target, Toys R Us and Amazon.com. Her work includes collaboration with cross-functional teams in the US, Canada, Europe, and Asia. Industries and areas of experience include consumer goods, direct selling, pet food & supplies, specialty foods, outdoor recreation equipment, juvenile products, and maritime connectivity.
She is currently the Senior Marketing Lead for Commercial & Leisure Maritime at KVH Industries, where she focuses on driving penetration of new and existing channels through strategic planning, competitive analysis, compelling content, campaign development, promotions, trade shows, email marketing, and social media. She also volunteers as a marketing consultant to local small businesses and non-profits.
Education
B.A. University of S. Carolina (1988)
M.B.A. Georgia State University (1996)
C.S.S. Harvard University (2002)
Accomplishments
Featured speaker, Winter Business Education Series, Falmouth Chamber of Commerce (2005 & 2006)
Featured speaker, University of South Florida Marketing Roundtable (2004)
Featured writer, Marketing Advocate Newsletter, monthly online publication to 50K marketing professionals (2002-2005)
Trained in Synectics™ problem solving techniques
Member, Harvard Club of Cape Cod (ongoing)
Honorary member, Beta Xi – Stonehill College Chapter (2007)
Adjunct Instructor of the Year, Stonehill College Business Administration Department (2007)
Pet Food Experts – PIDA National Runner-Up for Outstanding Marketing & Promotions (2007)
Book review contributor - Journal of Consumer Marketing, Journal of Product & Brand Management (ongoing)