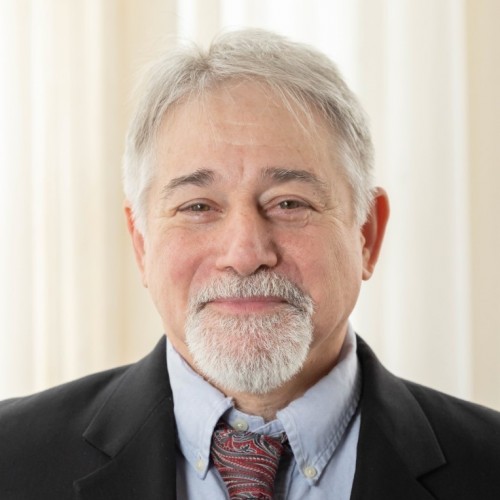 Corey Dolgon
Professor of Sociology
Biography
An expert in several areas of sociology and service learning, Dolgon is the author of five books, including award-winning books: The End of the Hamptons: Scenes from the Class Struggle in American's Paradise (2005) and Kill it to Save it: An Autopsy of Capitalism's triumph Over Democracy (2017). His current book, American Fascism, will be published by New York University Press. He has also written numerous articles and book reviews, which have appeared in anthologies, journals and magazines.
Dolgon is also the president-elect of the Society for the Study of Social Problems [SSSP] and past president of the Association for Humanist Sociology. He also served as past editor of Humanity and Society and sits on the editorial boards of Social Problems; Critical Sociology; Teaching Sociology ; and Theory and Action. Dolgon was also selected for a Fulbright Scholar award to teach and conduct research at the University of Salzburg in Austria and is currently listed as a Fulbright Specialist.
His prior teaching appointments include Harvard University, where he was a visiting professor from 2000-2003, and Clark University.
Education
B.A., English and Sociology, Boston University
M.A., American Studies, Baylor University
Ph.D., American Culture, University of Michigan
Awards
Dolgon has won the Marxist Sociology Section's Praxis Award, the SSSP Gittler Award, and Stonehill College's Jean Hamler Award for his writing and organizing for social justice on campus, in the community, and as a national and international activist scholar. He has also won the best book award from the Association for Humanist Society, the Marxist Section of the American Sociological Association, and honorable mention from the Eastern Sociological Society.
Research Interests
Political Sociology
Fascism
Race, class and gender
Community organizing and social movements
Courses Taught
Introduction to Sociology
Sociological Theories
Sociology of Globalization
Sociology of Urban Space
Assorted Works
Corey Dolgon has performed "singing lectures" for almost 30 years. Focusing on the role that folksongs play in the U.S. labor and other social movements, Corey's words and music bring both history and theory to life. He is a long-time labor activist and community organizer who's used folk songs to build solidarity on the line and engage students in the classroom. His singing lectures cover movement history from a multicultural perspective and examine the function of folk songs in workers' and activists' lives. The lecture can be tailored for specific needs and time, events, etc. Corey is very adept at gaining audience participation and provides an object lesson in how the collective acts of singing build solidarity. 
Corey's colleagues speak highly of his musical abilities:
"Simply said, faculty and students at UCF were blown away. Dr. Dolgon's ability to weave stories through song was powerful and thought provoking. Unlike any academic lecture I've attended, I was eager to hear the next story and was disappointed when it was over. My students agreed it was by far the most interesting colloquium they've ever attended." –Dr. Scott Carter, Sociology Professor, University Of Central Florida
"Corey's work weaves together a coherent and accessible narrative of labor struggles with a tour de force of labor songs that move an audience with workers' own articulate descriptions of their conditions and inspiring visions of movements to change those conditions." –Dr. Chris Dale, Professor Of Sociology, New England College
"Corey's music added tremendous spirit to our National Labor Assembly. Hearing and singing labor songs gave our nurses a sense of community with others in the union movement and helped build energy at our meetings. I encourage other unions to add Corey's talents and expertise to their agendas." –Cheryl Johnson, President, United American Nurses, Afl-Cio
"Well grounded in academic literature and the multicultural American songbook. Imagine an event that attracts from every campus demographic: international students, faculty, staff, undergraduates, emeriti faculty, and community activists, and has them all standing together singing songs about solidarity. We have never had an event like this!" –Dr. Melinda Messineo, Sociology Dept. Chair, Ball State University
Corey's singing lecture linked well with the scientific community's growing interest on the need for cultural activities to build a thriving public sphere. His presentation showed that music and singing played a vital role in protest movements. The performance and excellent ppt were of great teaching value. Students reacted so positively." –Dr. Elisabeth Klaus, Media Professor, University Of Salzburg
"Corey's wonderful voice, abundant energy, and great knowledge about folksongs, the labor movement, and other social movements were entertaining, very informative, and inspiring. He made a major impact on WPUNJ, performing in front of almost 300 students and faculty." –Dr. Kathleen Odell Korgen, Sociology Professor, William Patterson
"Corey was the first live performer in my class in over two years. At first, students, all masked, seemed shocked to hear a lecture on the history of folk music and labor songs presented by someone singing and accompanying himself on a guitar. By the end, they were standing, clapping, and singing through their masks! Students not only learned a great deal, but the event brought a little joy to their lives in a difficult time." –Dr. Mark Naison, History Professor, Fordham University