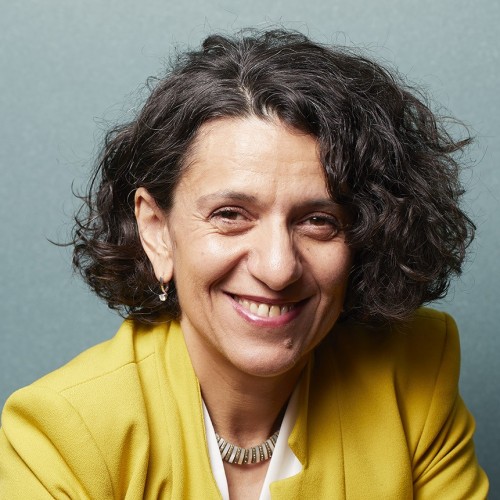 Anna Ohanyan
Professor of Political Science, Richard B. Finnegan Distinguished Professor of Political Science and International Relations
Biography
Anna Ohanyan is the Richard B. Finnegan Distinguished Professor of Political Science and International Relations at Stonehill College, and two-time Fulbright Scholar to South Caucasus. Her latest two books are Russia Abroad: Driving Regional Fracture in Post-Communist Eurasia and Beyond, an edited volume published by Georgetown University Press in 2018, and Networked Regionalism as Conflict Management published by Stanford University Press in 2015. Her articles appeared in International Studies Review, Peace and Change, Conflict Resolution Quarterly,  Global Governance,  and Global Society, among other journals. She has also contributed to the Washington Post, Foreign Policy magazine, Al Jazeera, and Wilson Quarterly. Prof. Ohanyan served as a doctoral fellow at the Kennedy School of Government at Harvard University. Her research has been supported by IREX, the Woodrow Wilson International Center for Scholars, the German Marshall Fund, the U.S. State Department and Eurasia Foundation among others. She has consulted for numerous organizations such as the United Nations Foundation, the World Bank, the National Intelligence Council Project, the U.S. Department of State, the Carter Center, and USAID. Her work has taken her across the globe, from Northern Ireland to the Balkans, Russia, and the South Caucasus. 
Prof. Ohanyan served as the Chair of the Political Science and International Studies Department at  (2014-2017) and established the Learning Inside-Out Network (LION) international internship program in Global Security Studies at Stonehill College. She is a Governing Board member for Eurasia Partnership Foundation-Armenia, Caucasus Research Resource Center-Armenia, and Armenian International Women's Association in the US. 
Her current scholarship explores the regional dimensions of armed conflicts as well as regional approaches to security provision and conflict management. In Russia Abroad, Professor Ohanyan explores how fractured regions worldwide perpetuate ongoing armed conflict and examines the mechanisms by which such regions threaten global security. In doing so, the work places a particular emphasis on the problem of regional fracture in Russia's post-Soviet neighborhoods. Drawing from the work of renowned area specialists and empirical chapter authors, Russia Abroad examines how regional fracture, either by default or by design, impacts conflict dynamics in Russia's vast vicinity spanning Ukraine, the South Caucasus, the Western Balkans, Central Asia, and the Middle East. Previously, Professor Ohanyan studied the role of NGOs, policy networks and international organizations in systems of global governance, and applied this research in the contexts of Kosovo, Bosnia and Herzegovina, and Afghanistan.
Education
Ph.D. in Political Science, May 2004, Syracuse University, Syracuse, NY
M.A. in Political Science, May 1999, Syracuse University, Syracuse, NY
M.S. in Conflict Resolution, August 1998, Nova Southeastern University, Ft. Lauderdale, FL
Courses Taught
International Politics
Contemporary Global Issues
International Political Economy
International Organizations & State Building
Ethnicity & Conflict Management
Comparing States
Capstone Seminar
Russia, the West, and the Rest
Peace and Conflict Studies
Conflict Analysis and Resolution
Global Governance
LION Program: An International Experience in Global Security Studies
The LION (Learning Inside Out Network) program is an intensive international internship and research opportunity for students interested in the theory and practice of global security. The program builds on courses in security studies, conflict analysis and resolution, global crime, economics, environmental studies, human security, and international development through a semester-long international internship experience with an NGO, think tank or media organization in Armenia.
Related Stories
When Ben Albert '10 decided to focus his studies on political science and international studies, he did so because they're "fields in which you can truly effect change." Since graduating, he's done that, building on a solid foundation that he assembled…

By Gabriella GageMirror-Spectator Staff YEREVAN and EASTON, Mass. — Anna Ohanyan, an assistant professor of political science at Stonehill College, is currently participating in a one-year Fulbright Fellowship to Armenia, teaching Contemporary Global…