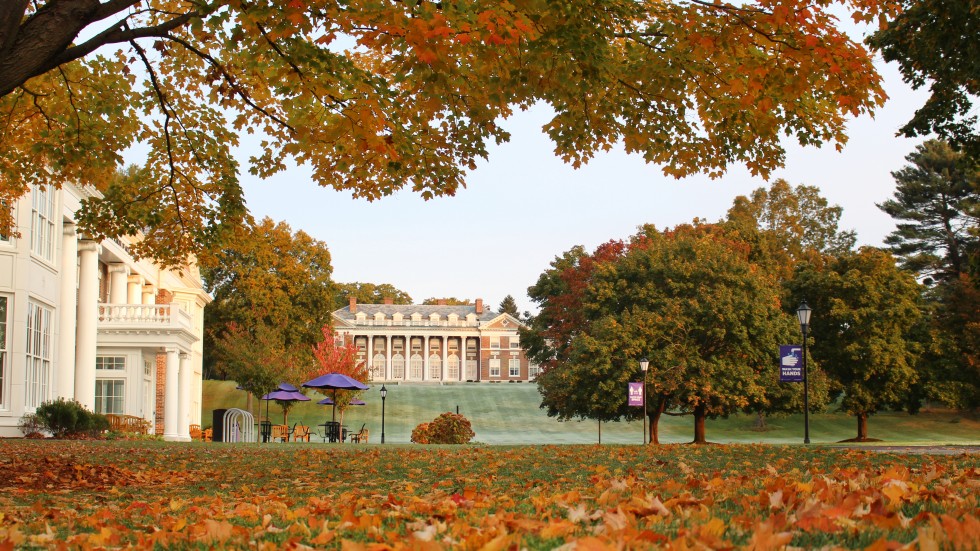 Summer | Fall 2020 - President's Letter
This Moment in Time
With this summer/fall issue of the Stonehill Alumni Magazine—our prime platform for engaging 28,000 alumni as well as parents, friends and benefactors—we share a selection of stories, profiles and campus updates that capture where we are at this moment in time.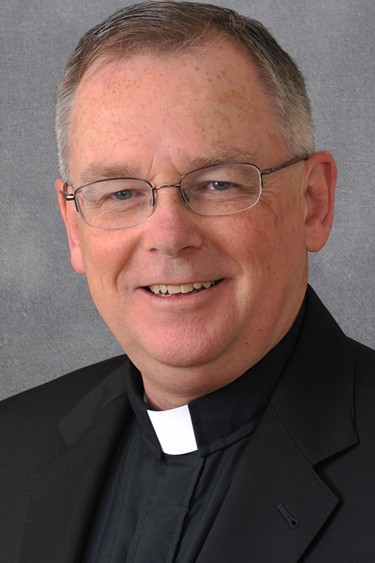 As this issue arrives to your homes, I am especially pleased to welcome the Class of 2020 as our newest SAM readers. In the face of disruption and disappointments in their final semester, they showed grace under pressure, resilience, and a remarkable sense of class spirit, which they now bring to our alumni community.
Operating in a pandemic has been and continues to be taxing for the College, but we have directed our energies on addressing our challenges with a clear focus. In this issue, you will find stories that speak to our ability not just to withstand setbacks, but also to adjust to ever-changing circumstances.
During the summer, for example, as the College prepared for the new academic year, we understood that if we wanted students to have an in-person, on-campus experience in the fall, weekly and accurate COVID-19 testing for everyone on campus would be imperative.
In response, we transformed Alumni Hall into a testing center, hired a professional staff to manage it, and partnered with the Harvard- and MIT-affiliated Broad Institute, which has been processing our test samples and returning results to us within 24 hours since August.
Regular on-campus testing, the wearing of face coverings, hand washing and practicing physical distancing provided us the best chance of completing in-person learning and living on campus this fall semester, and this plan will continue throughout the spring semester.
Another instance of pivoting is highlighted in the "So That All Can Learn" feature. This story reports on how, within the space of a year, Director of Graduate Education Elizabeth Stringer Keefe re-envisioned our Special Education master's degree program, transforming it into an Inclusive Education master's degree program—one that addresses cultural, racial, ethnic and gender identities and prepares teachers to create inclusive practices for all students in their classrooms.
This story touches on issues of diversity, equity and inclusion, an area that needs much attention as we remain true to our mission statement of valuing the inherent dignity of each person. To that end, supporting racial and social justice is a priority both for me and for the College.
Over the summer, students and alumni expressed concern and frustration about our progress on diversity. This semester, I had the opportunity to meet with many of them virtually for a Purple Table Talk, which was impactful and insightful. In addition, I attended a student-led sit-in on the Quad on October 21 and listened closely to the voices for change on campus.
While I recognize we have more work to do, we are also making strides forward. Eighteen percent of the Class of 2024 are students of color, our highest number in recent years. A search for an associate provost for diversity, equity and inclusion is under way, and the offices of Intercultural Affairs and Alumni Engagement have joined to create a new mentoring program, BACES (BIPOC Achieving Connectedness and Empowerment at Stonehill), that connects students of color with alumni of color. In the months ahead, you will hear more about these developments in this magazine and on other College platforms.
In this issue, you will read how, despite COVID-19-related demands and limitations in their own lives, alumni have been making their mark on the world in bold, thoughtful ways, especially in confronting the growth of widespread hunger in our society.
We meet Patrick Bonner '02 and his daughter Stella in "Bedtime Storyteller." During the pandemic, they turned a magical bedtime story into a Harry Potter-style book, which became the core of a fundraiser in support of Feeding America.
In "A Basic Requirement for Life," we report on five alumni—Desa VanLaarhoven '01, Elizabeth Cronin '20, Thomas MacDonald '80, Sean Moran '13 and Dennis Carman '82. In different ways, they are all on the front lines of food insecurity, working to help those facing hunger.
We also feature three prayers from Lux Et Spes, A Stonehill Prayer Book that Campus Ministry, in collaboration with the College's Catholic Identity Committee, published earlier this year. The book includes prayers written by community members, as well as those taken from Scripture, Catholic and other faith traditions.
Please know that I greatly value your continued support of our mission, which always works to ensure the mind will not be cultivated at the expense of the heart.
Sincerely in Holy Cross,


Rev. John Denning, C.S.C.
President
Stonehill Alumni Magazine