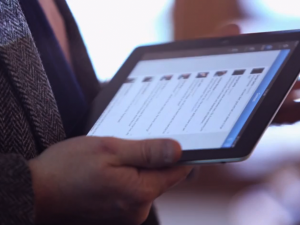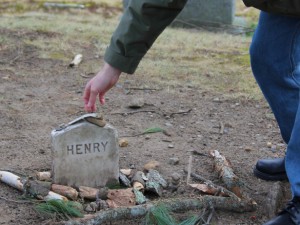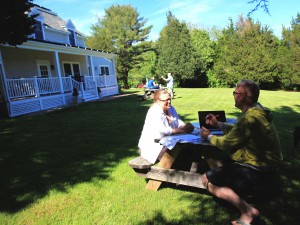 Faculty Learning Communities
Faculty Learning Communities provide faculty the opportunity for sustained reflection on a substantial and timely teaching question. See below for details about our Fall 2014 FLCs on "flipping" the classroom and teaching with iPads.
Classroom Innovation Grants
Supported with a Classroom Innovation Grant through the CTL, Professor Laura Scales took students on the road in her "Living American Literature" course.
SOTL Writing Retreat
Every May a group of faculty working on Scholarship of Teaching and Learning projects gather for four days of writing and discussion. The SOTL Writing Retreat is open to all Stonehill faculty.
Established in 2007, the Center for Teaching and Learning supports Stonehill's teaching mission by providing dedicated services and resources to our faculty. Staffed by a full-time director, the CTL consults confidentially with faculty about classroom concerns, organizes small and large group conversations around timely pedagogical questions, and supports faculty research about teaching.
If you are interested in learning more about the CTL or would like to arrange a meeting with the director, please don't hesitate to contact us. We look forward to working with you!