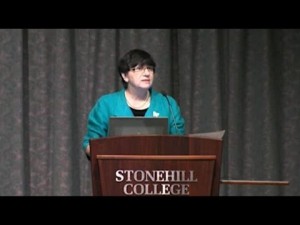 How can we help you?
Not everyone's situation can be neatly summed up in application forms and financial documents. That's why we assign every applicant a personal financial aid counselor.
Focused on Affordability
We know families turn to Stonehill for our rigorous academics and focus on values. But we also know you may need help figuring out what kind of financial support you can depend on. Stonehill is committed to helping families navigate the financial aid process to ensure they make a four-year degree affordable.
Financial aid, combined with a structured program that allows 79 percent of our students to graduate in four years (double the national average), makes Stonehill competitive in pricing, even against public colleges that can seem less expensive at the outset.