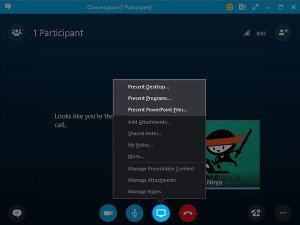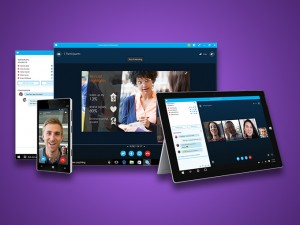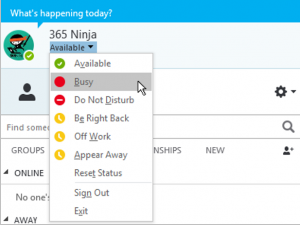 Screen Sharing with Skype for Business
Did you know that you can show your entire desktop (or just a program) to anyone in a Skype for Business meeting, call, or instant messaging conversation? This is a great tool for those times when you need to show someone all or some of your computer screen, remotely.
Creating a Skype Meeting
Did you know that you can schedule Skype for Business meetings right from Outlook? The process is nearly identical to creating a normal meeting in your Calendar, on both Windows and macOS.
Presence
In Skype for Business, your presence is a quick way for other people to see your current availability (such as "Available" or "Away"). Presence is automatically set based on your Outlook calendar, but you can change it manually if you want to.