Summer | Fall 2021 - Rhododendron Drive
The Gift of Education
Linda Commito '72 recalls her path to Stonehill. "I feel blessed. I was in the perfect place to open my mind to a new vision and life for myself," she says.
Neither of my parents finished high school. My maternal grandmother, the oldest of 21 children born in Canada, had to quit school in third grade to help support her family. She was smart and raised her own family of six with great values in a small, predominantly French, New England town. She asked each child to leave school at 16 to help with finances. My mom, Theresa, loved school, but soon found herself working at a five-and-dime behind the counter.
Theresa met Arthur Commito, who became the love of her life, and they married in 1949, after his military service. Although his parents encouraged him to get an education, Arthur's dream was to one day own his own business. While raising my brother, Bob, and me, my parents purchased what became Art's Variety Store in 1957. It was a 365-days-a-year, all-consuming family affair, a family that grew with the surprising addition of a baby, Tyler Michael.
While attending Marianhill Catholic High School, at 16, I, too, was behind the counter after school each day. Although I loved school and my parents offered me an opportunity to go to college, I didn't think I was smart enough.
It was my high school principal, Father Paul, who told me about Stonehill and put the idea in my head. I went to visit Stonehill's campus and loved the beautiful grounds, the wonderful people and the educational opportunity to consider another life.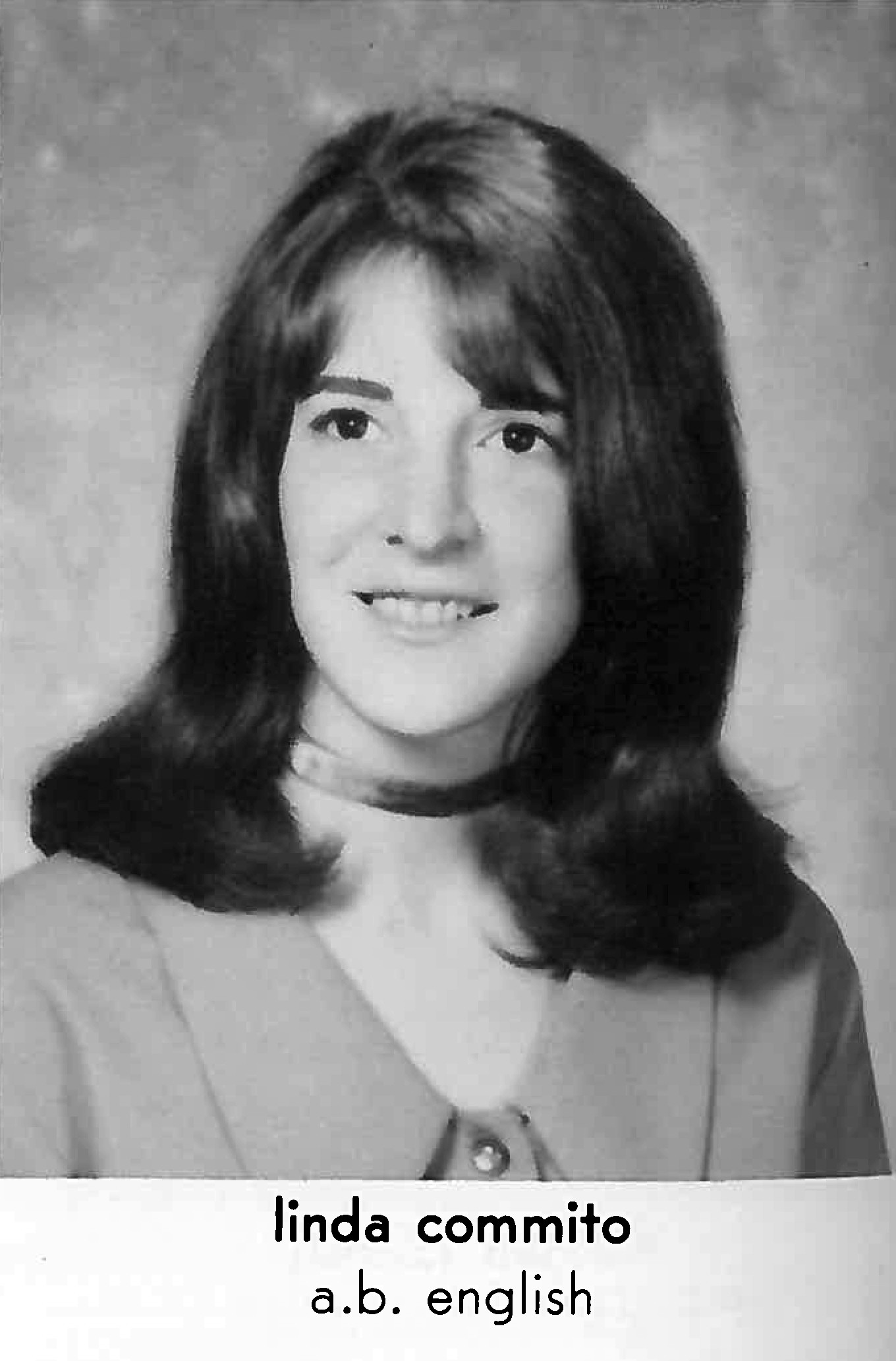 Shortly after graduating high school, I met my first Stonehill roommate. She had her life's plans laid out, while I shared: "I'm not sure if I will make it through the first semester." Life is surprising sometimes—she left school by December to get married, and I became a Stonehill graduate in 1972 with a bachelor's degree with honors in English and elementary education.
I feel blessed. I was in the perfect place to open my mind to a new vision and life for myself. My years at Stonehill are embedded in my memory, filled with the wonderful friendships, experiences and education that laid a foundation for the amazing opportunities to create—and then later recreate—careers, relationships and interesting paths in life.
With Stonehill as a starting point, I became an elementary education teacher in my hometown, lived in London for a year, started a gift and home accessory business in Colorado, created and facilitated a support group for women business owners, wrote a book, Love Is the New Currency, developed Kindness Starts with Me, a program for Title One elementary students, and most recently, created Just Ask 1 2 3, a series of question cards to engage others in conversations.
Whenever I receive the Stonehill Alumni Magazine, I am proud of all that the educators, graduates and students of this inspiring college are doing to make a positive difference in the world. And always, I am deeply grateful for the education that I received at Stonehill and am indebted to my parents, Arthur and Theresa, for their immense love and support in making that possible.
Linda Commito '72 lives in Sarasota, Fla., and is an author, speaker, entrepreneur and educator whose work centers around creating a kinder, more accepting world. With the College's Gift Planning Office, she is establishing a scholarship at Stonehill in her parents' name.
Submit your 500-word essay about your Stonehill thoughts and memories.
Stonehill Alumni Magazine