If you are interested in blogging from abroad, please visit http://stonehillblogs.org/students
Begin by requesting an account. Click "contribute" to complete a brief form, at which point a system administrator will be in touch with further details.
Important: When blogging, categorize your submissions. Posts marked "study abroad" will be displayed on the Office of International Programs' main page and other locations throughout the College's website.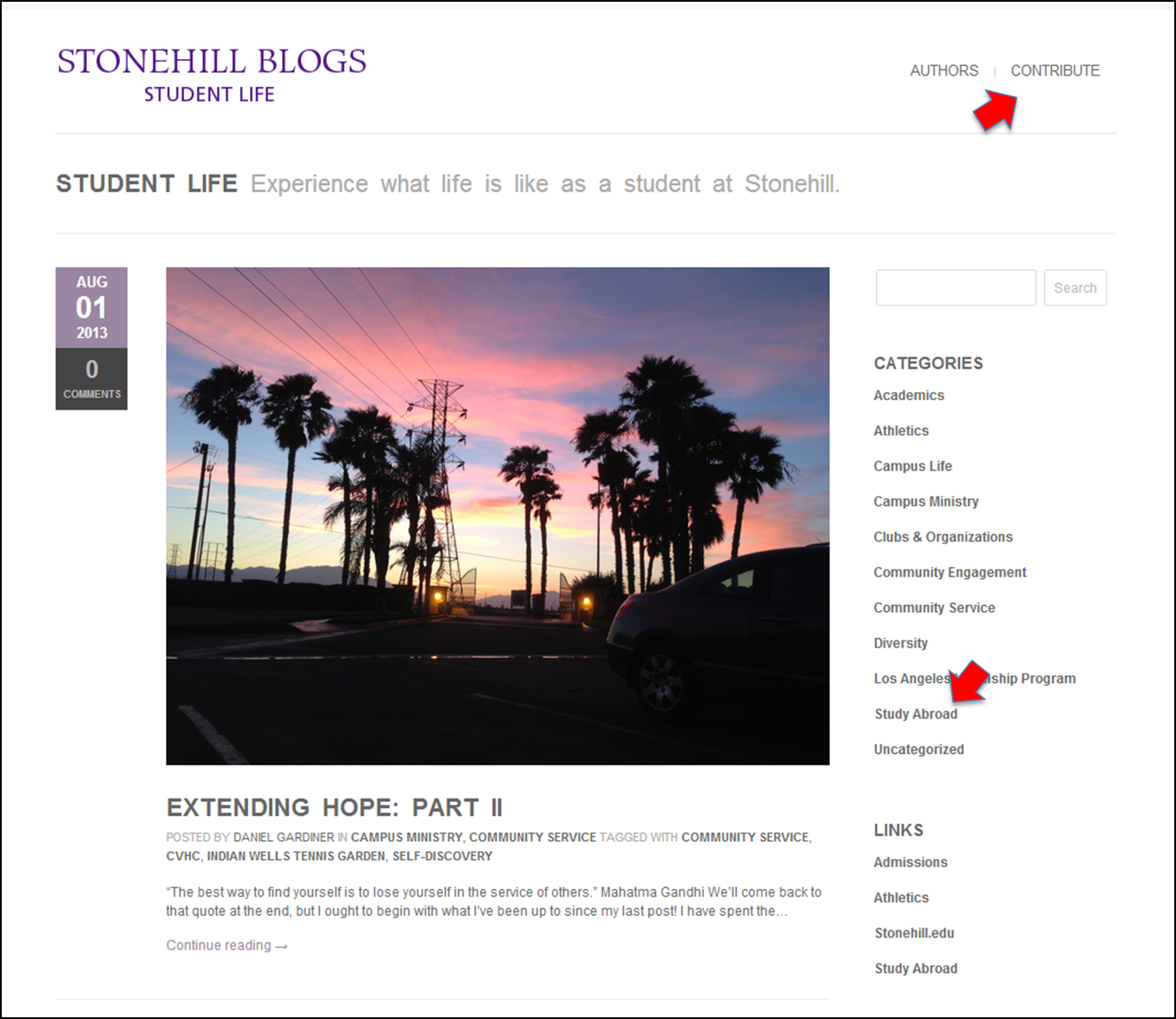 Visit the Matador Network for tips and tricks on effective travel writing. Scroll down to read some of out latest posts!