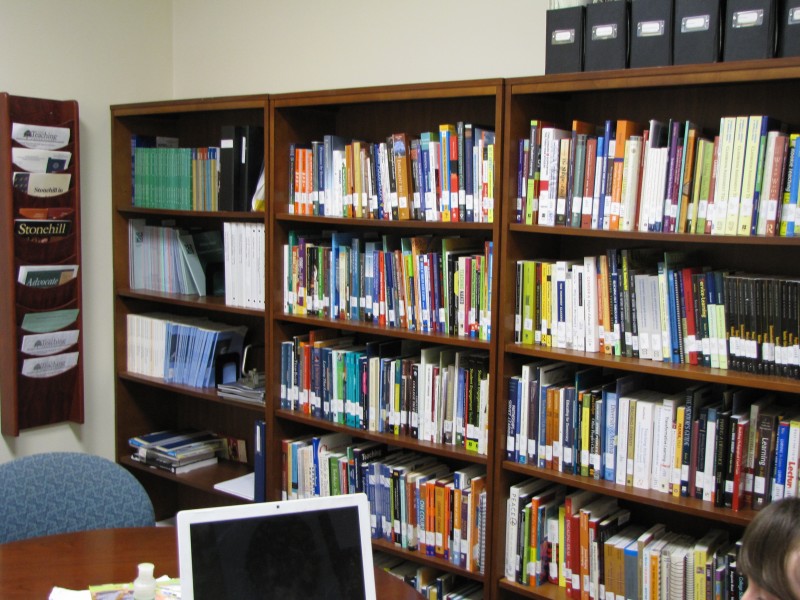 Part of the Duffy 114 office suite, the Faculty Reading Room holds the CTL's substantial collection of print resources.
Furnished with a small work area – as well as a microwave, refrigerator, and single-serve coffee maker – the Reading Room is also a quiet place for faculty to do individual and collaborative work or to relax between classes or over lunch.
CTL Library
The CTL's resource collection is catalogued through the Stonehill Library's online catalogue. Under "Location," select "Center for Teaching and Learning" to search the CTL's collection specifically (see example below). Faculty are welcome to check out books from the resource collection. Just ask Stephanie DesRosiers for assistance.