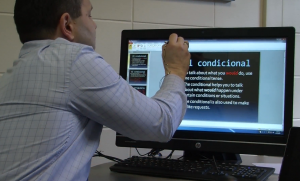 Led by Heather Bleakley (Biology) and William Ewell (Political Science), this FLC will explore the theory and practice of "flipping" the classroom, moving content coverage outside the classroom so that class time can be devoted to more active engagement with the material.
Working from a broad definition of "flipping" that doesn't necessarily involve technological solutions, this FLC will look at some of the recent research on inverted course design and invite faculty to experiment with "flipping" in their own classes.
Participants will be expected to attend FLC meetings every other week of the semester and submit a final report reflecting on what they are taking away from the seminar. In recognition of the time commitment required, participants receive a $500 stipend.