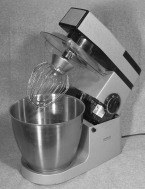 Early each fall, the CTL organizes the "New and 'Gently Used' Faculty Mixer" as a chance for our junior faculty to touch base as we kick off the new school year. Typically held at the Stoneforge Grill, the CTL springs for appetizers while attendees take care of their own drinks.
This year's mixer will be held Thursday, September 5, 3:30 - 5:30. All junior faculty at Stonehill are welcome to attend.
If you are planning to attend, kindly RSVP to Patricia Neagle (x1324) so we have a sense of numbers.