Stonehill Full-Time Internship Program: Washington, D.C.
The Stonehill Full-Time Internship Program: Washington, D.C. allows students of all majors to live and work in the nation's capital for an entire semester.  This 15-credit program is open to all majors and all Stonehill tuition and financial aid apply.
Want to live and work in Washington, D.C. for a semester? Each semester, the Career Development Center offers students a once in a lifetime opportunity to live and intern for a semester in Washington, D.C. Students will gain invaluable experience, amazing connections, and an educational experience like no other:
Participate in a semester-long internship in Washington, D.C.
Apartment-style housing provided through Washington Internship Student Housing
Multiple networking opportunities (guest-speakers will be provided)
Students are responsible for internship placement (with support from Career Development and faculty)
15 credits:
9-credit internship (at least 30-32 hrs/week)
3-credit course taken online through Acadeum
3 credits of academic work through your major
Past internship sites include:
The White House
Pan American Health Foundation
Federal Trade Commission
Environmental Protection Agency
Department of Homeland Security
U.S. Attorney's Office
U.S. Marshals Service
National Governors Association
Office of Senator Elizabeth Warren (D-MA)
NCIS
Department of the Treasury
C-SPAN
The National Defense University
Before applying to the Stonehill in Washington DC Internship Program, students should meet certain qualifications. These include:
You must have your resume approved by a member of the Career Development team
A 3.0 cumulative GPA and Junior standing
Students who do not meet this criteria must obtain written approval (letter or email) from their faculty moderator prior to submitting an application
A level of maturity demonstrated by responsible behavior at Stonehill College
Completion all application materials by the deadlines specified by the Career Development Center facilitated via Handshake
Approval by the Director of Career Development and the Director of Community Standards
The intention to grow, both on an academic and a professional level, in a new city
The application will be posted on Handshake in September for spring cohorts and February for fall cohorts.
Students participating in SFTIP: Washington D.C. will live in WISH (Washington Student Internship Housing), right in the Capitol Hill neighborhood and within just a short walk to Union Station. WISH offers 35 intern-only properties in the historic district of Capitol Hill, in town-homes and apartment buildings just blocks the U.S. Capitol. WISH buildings are located between Massachusetts Avenue NE on the Senate side and Pennsylvania Avenue SE on the House side, 2nd St and Eastern Market – the heart of the historic Hill!
Students will have the opportunity to live with other interns from colleges and universities across the country.
Amenities Include:
Cable TV, wireless internet access, full kitchens, cookware/dishware and appliances (microwave, toaster, coffeepot, etc.), free laundry, irons/ironing boards, social mixers, speakers, and 24-hour emergency staffing. Students provide bedding and towels.
Classroom Space:
Our 3-credit Political Parties and Interest Groups class will be taught in WISH classroom space, close by your townhouse or apartment residence.
For more information on WISH and living in Washington D.C., go to:
Finding the Internship of your Dreams
Stonehill students secure their own internships as part of the Washington D.C. Internship program, but will have access to a number of resources through the Career Development Center and faculty, including the Career Mentor Database, online internship search databases, postings in Handshake and the support of Career Advisors.  Students will participate in an orientation specific to their program that will cover internship search strategies and techniques, the interview process, and Stonehill connections in the particular location.  Accepted students will also be asked to complete a mock interview with a member of theCareer Development team to help them prepare for internship interviews.
Hear what our Stonehill in Washington D.C. Alumni Have to Say....
Casey Biagiotti '16
INTERNSHIP SITE: UNITED STATES MARSHALS SERVICE
MAJOR: CRIMINOLOGY
What you love about your internship city: DC is an amazing city and there really isn't one thing I can narrow it down to. It is a city full of very ambitious people with amazing sites to see so it is the perfect combination.
Internship Duties: My job title is the Student Volunteer Program Coordinator. Essentially, I oversee and manage all of the 50 other USMS interns. I manage their scheduling while being their liaison in case they need anything or if they have any issues. The biggest part of my job is arranging field trips to various federal locations and arranging for guest speakers from other federal law enforcement agencies to come in and talk to the interns/recruit them. The key to this part is making sure I bring the interns to certain places and have a wide variety speakers come in to suit all 50 of the interns' relative needs. 
What skills the internship gave you: Essentially my entire job is networking. So some skills I have definitely honed in on is multi-tasking and being organized, presenting myself in a professional manner, tactfully being assertive with what I want and overall being the ideal representative for the US Marshal Service Internship Program.
Emily Feeney '16
INTERNSHIP SITE: NATIONAL HISTORY CENTER
MAJOR: HISTORY
What you love about  Washington D.C.: I love exploring DC every single chance I get. Being here just one month, away from Stonehill, my friends and my family I have learned a lot about myself. In many ways I have become more self-reliant, open minded, audacious and I guess you could say I have found a new identity. New cities, new people and once in a life time experiences, I've quickly learned, can really change a person and allow you to get to know yourself better.
Internship Duties: I am responsible for updating social media sites such as Twitter and informing our followers what is happening weekly at the Center. In addition, this semester I am partaking in a study for the Assistant Director of the National History Center refereed to as Historians on the Hill. I'm creating a database that will consist of direct contacts on the Hill for the National History Center, which will be beneficial for Congressional Briefings program that National History Center puts on.
What skills the internship gave you: Networking with Congressional staffers on Capitol Hill.
Mounia El Arar '16
INTERNSHIP SITE: CATHOLIC LEGAL IMMIGRATION NETWORK, INC. (CLINIC LEGAL)
MAJORS: POLITICAL SCIENCE & ECONOMICS
What you love about Washington D.C.: I'm currently living in Washington DC and interning in Silver Spring, MD so I am able to explore both cities. I'm only a couple minutes away from the U.S. Capitol and other important historical buildings.
Internship Duties: Mostly case work including applications for non-immigrant Visas, applications for change of status or extension of status in the U.S. and application for legal permanent residence and legal research on immigration law.
What skills the internship gave you: I am learning more about immigration law and my analytical skills have drastically improved. I now know how to organize cases and send them to the USCIS in a timely manner. I have also attended a conference on DAPA and DACA so I am more educated about these programs.
Kate Robertello '15
INTERNSHIP SITE: UNITED STATES MARSHALS SERVICE - JUDICIAL SECURITY DIVISION
MAJORS: CRIMINOLOGY & MIDDLE EASTERN STUDIES
What you loved about Washington D.C.: My ultimate favorite thing about DC is all the different food trucks!
Internship Duties: I helped assist manage a 400 million dollar contract for 5,200 Court Security Officers (CSOs) nationwide, and compile data for archives and analyze data to assist in threat investigation
What skills the internship gave you: It gave me strong analytical skills that I still use to this day.
Log into Handshake to apply. Students must also register through myHill prior to the deadline: myPlans > Stonehill U.S. Internship Request for Approval > Washington, D.C. Internship Program.  
Make sure to review our application requirements before getting started.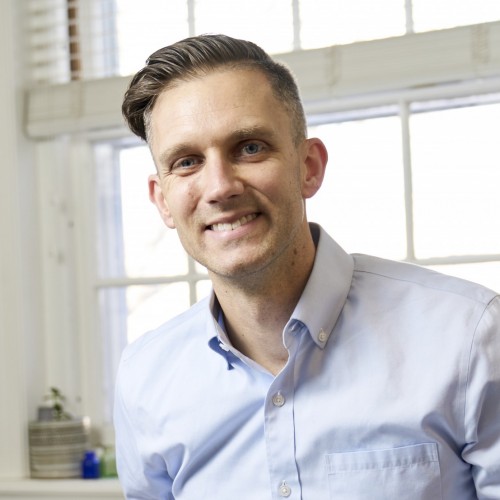 Director of the Career Development Center